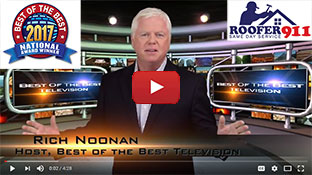 We Proudly Accept
Testimonial
What People Say About Us
Professional, friendly, and extremely timely- same day service! Thank you for a job well done!
Carissa Morris
business
Chantilly, VA
November 16, 2012
0.3
ROOFING BLOGS DIRECTORY
If you are a roofing contractor, home remodeler or a do-it-yourselfer who is about to begin a roofing project, the list of blogs on our site can be of great benefit to you. Here at Roofer911, you'll find hundreds of blogs about roofing on such topics as: roof installation, ventilation, ice dam, solar energy, mold, roof cleaning and much more. Whether you are a novice or an seasoned professional in the roofing trade, reading about other individual's experiences can prove as useful guidelines.
Romancing the Clay Tile Roof
Common roof repair problems with tile roofs can range from tiles loosening and sliding off, tiles breaking at the apex, cracking in the gullies, debris accumulating under the arches and more.
Roof Algae Should Not Creep Into Your Life
If you can see a dark stain forming on your asphalt shingles and it spreads, you have an algae problem. Don't be fooled if it seems to prefer one side of the roof.
Roof and Window Leaks
Any damage to the roof runs the risk of creating a leak and water trickling through the roofing materials may find a pathway that ends at a window.
Roof Cornice
A roof cornice is that lovely horizontal decorative molding on classical style homes, also sometimes called a crown molding.
Roof Eaves Help Houses Breathe and Walls Stay Dry
Where the roof extends past the wall is called the roof eaves and these overhangs can be almost non-existent to very large as in Frank Lloyd Wright's Prairie Style homes.
Roof Energy Rebates - Now You're Talking!
Check with your local roofing contractor to see if what you are installing is covered in the Energy Star Program. The Energy Star program is also dependent on whether
Roof Felt is Your First Level of Protection
For over a hundred years roofers have been using felt as the first layer on a roof under shingles to protect against incoming water.
Roof Flashing Repair In Ashburn, VA
Roof Inspection and Repair In Alexandria, VA
Roof Inspection And Repair In Clifton VA
Roof Inspection And Repair In Herndon, VA
Roof Inspection And Repair In Springfield VA
Roof Inspection And Roof Repair In Springfield, VA
Roof Inspection for Homes with Trees
Roof inspection in Virginia for tree-lovers!
Roof Inspection in Sterling, VA
Roof Insurance - Avoiding Pitfalls And Overcoming Obstacles
Be informed about roof insurance provisions and exclusions so, you don't make unplanned repairs and land in financial trouble.
Roof Leak Repair In Ashburn, VA
Roof Leak Repair In Gainsville, VA
Roof Leak Repair In Manassas VA
Roof Leaks Covered by Insurance
Roof leaks covered by insurance are not the ones that worry residential property owners, so much.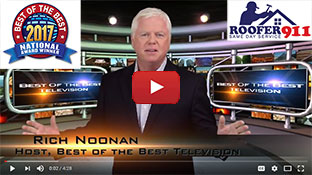 We Proudly Accept
Testimonial
What People Say About Us
Prompt, courteous, professional sales and delivery personnel. Repairs appear to be of high standard.
Ed Wyatt
business
Round Hill, VA
January 6, 2011
0.3