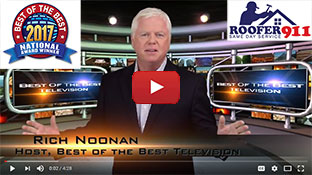 Fairfax County Roof Repair
SUPERIOR WORKMANSHIP AND GUARANTEED SATISFACTION!
Common Issues in
Fairfax County

| | |
| --- | --- |
| | |
| Installing new architectural roof shingles and attic ventilation system over a single family home in Fairfax County. | |
| | |
| Replaced old deteriorated vent pipe flange that was causing a roof leak inside this home. | |
| | |
| Our highly sensitive infrared camera detects a hidden leak inside the exterior wall that is not visible to the naked eye from an improperly pitched gutter. | |
| | |
| Repair leaky skylight by removing and replacing damaged flashing, install ice and water Shield and re-shingle area. | |
| | |
| Repair vinyl siding that kept coming loose due to strong winds because of not being fastened into the studs behind the insulation. | |
Your home is under constant assault from the elements typical of the climate in Fairfax County. Your roof is like a hero that has held the line in this battle for the duration of your home ownership. It was designed and built to exact specifications to deflect the onslaught of wind, rain, snow, ice, and sun and all of their extremes that would tear your house apart. Keeping your roof in great condition under this constant duress is a mission of utmost importance. Without roof repairs and regular maintenance, this "soldier" would not be able to protect your home.

Whether it's the heat of July or the cold of January, your roof encounters heavy precipitation which it channels away from the house, rendering it harmless. Excess moisture inside of your home is not a good thing, to say the least. It can lead to dangerous conditions like weakened structural integrity or the growth of toxic black mold. If your roof fails to do its job, sections of your house can literally collapse or mold spores in the air put you at risk to become extremely sick or worse.

Sunlight, ultraviolet rays, wind, rain and snow combine forces to age and wear down your roof. This is a natural course of events. Exterior roofing materials, even the highest quality ones, will break down over time. This gives the "enemy" the chance to infiltrate your dwelling and undermine its security. When your shingles get older and the roofing sealants shrink and separate from the metal flashings that cover open seams, gaps occur and the rain has a point of entry. Once water is able to get inside your house, it follows the path of least resistance, leaving a trail of rot and mold in its wake. Nothing is safe – not even fibreglass insulation. Damp insulation decreases in R-value, which means your home heating and cooling bills go up.

The Plan

A wise general strategizes how he wants to succeed in his endeavours. Failure is not an option. He knows he has a duty to his team and his family. If he takes care of them, they are able to accomplish their objectives. He is well familiar with the Boy Scout motto "be prepared". He knows if he plans for every contingency, his assignment is guaranteed. So, in this regard, the health of your roof is vital to the health of your entire home and family. It is your first line of defense against the weather. Regular check-ups, corrections, and upgrades ensure the mission is accomplished. This includes annual roof inspections, roof repairs, and improved roofing materials installed as needed.

Consideration

Owning a home is a very big responsibility. It takes a budget to maintain perhaps what might be the biggest investment you ever make. The question of affordability always comes up when your roof needs to be fixed. "Can I get a free estimate?" "What is the charge for a roof inspection?" "Will I need to replace my roof or repair my roof?" These are normal considerations.

Yes, our professional Fairfax County roofing contractors will inspect your roof at no charge. Our job is to locate the problems and stop them before they get worse. It's a preventative strategy – roof repairs done in a timely manner remove the possibility of costly water damage restoration in the future. The cost to repair a small leak is much less than a major renovation to your home. And the rule of thumb is this: If more than a third of your roof requires repairs, it's time to consider a new roof. With a good maintenance routine, a few roof repairs will extend the life of your roof for several more years.
As well, we will gladly help homeowner's with building permits and other needed paperwork when renovating their roof. For a full list of building and development information; visit www.fairfaxva.gov
Serving the following zip codes: 20151, 20152, 20153, 22030, 22031, 22032, 22033, 22034, 22035, 22036, 22037, 22038, 22039
Our Complete Range of Roofing Services in Fairfax County, VA include: