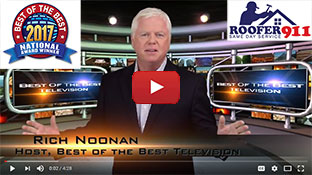 We Proudly Accept
Testimonial
What People Say About Us
We've used Roofer 911 twice now - both times were immediately after huge storms that affected many thousands in the area. We can't say enough great things about the personal, professional, and quick service that we received! We trust Roofer 911 to do the job quickly and correctly - even when we aren't home - which gives us peace of mind. I'd recommend anyone use their awesome service!
George Gehringer
business
Ashburn, VA
November 3, 2012
0.3
Videos By Roofer911
At Roofer911 we specialize in locating the source of the leak no matter from the roof, siding, gutters or windows. Have a leak that only occurs in the winter or during heavy downpours or when the rain is blowing from a particular direction? No matter what your situation, we guarantee to stop them all. Call today, you'll be very pleased you did!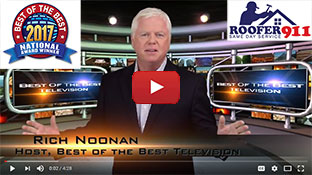 We Proudly Accept
Testimonial
What People Say About Us
Steven done an excellent job at correcting the problems identified by a prior home inspector. Due to his timely response and attention to the matter, I have met the last requirement of the new home buyer. Thanks for a job well done Steven.
Will Scott
business
Woodbridge, VA
July 5, 2008
0.3