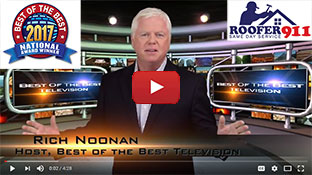 We Proudly Accept
Testimonial
What People Say About Us
Steven and his team were very responsive and professional from the time I spoke with him over the phone through completion of the work and the follow-up email/phone call indicating a completed job that was guaranteed. I had less than a one day turn around from initial contact to the time the job was site-surveyed by Steve himself with photos and further anaylysis for his men to evaluate. The gentelman doing much or the actual work was very effecient and professional. I'm in a customer service focused businessman and it is very nice to see other organizations that clearly operate with their client's interests in mind from start to finish. A roof repair can and was a little overwelming for me and Steve made all the stress and anxiety go away by reinforcing the fact that they have done this work for many years and that it was going to get thoroughly taken care of. I know who to call in the future and certainly who's getting the complete roof replacement job when that's time. Thanks again Steve!!!
Ben Britton
business
Vienna, VA
February 3, 2009
0.3
Five Common Types of Roof Insulation
By: Jessica Ackerman
Fiberglass
When most people think roof insulation, they envision the long rolls of pink fiberglass batting that gets stuffed between rafters. While this may be stereo-typical, it is also highly accurate. Fiberglass sheets are actually constructed using small pieces of glass that have been crushed, melted and mixed to form a cotton candy like consistency. This type of insulation is relatively inexpensive, but it can be difficult to install. Hand and skin protection as well as a face mask must be worn during insulation to prevent cuts and avoid lung damage.
Wood Fibers
Specially treated wood fibers are compressed, molded and bonded together to create a highly effective roof insulation. Other organic and non-organic binders and fillers are added to the insulation's construction to form an effective material. Wood fiber roof insulation typically comes in board form and can be installed by experienced do-it-yourself homeowners.
Recycled Cellulose Fiber
While this product was not widely known about a decade ago, today, recycled cellulose fiber insulation is one of the most environmentally friendly roof insulation options. Made from recycled newspapers and other paper products, this insulation is treated with a superior fire retardant and vermin repellant material that keeps it safe from flames and rodent teeth. Although it can be found in rolls, when it is installed as roofing insulation, it is typically sprayed on with a high-pressure machine. This can be a slightly messy procedure, but it is highly effective when battling the drafts of winter and heat of summer.
Gypsum Board
Highly water-resistant and non-combustible, gypsum board is another common roof insulation option. While it is usually used as a cover board, it can also be used as the primary insulation product. It is particularly good as a barrier against heat and cold, as well as, moisture and dampness. Foam Polyurethane foam is commonly used in roofing insulation, as it is highly insulating and can be sprayed in place. This type of spray on foam actually expands to fit the area that it is applied to. Although best applied at the time that the home is being built, it can be applied later if done by a certified contractor. It may be tempting to install this type of insulation on your own, but foam is best applied by someone who has experience and can judge the correct amount of foam for the job. Selecting the right type of insulation for your roof depends on your budget, as well as, the structure of your home. It is best to consult with a professional since the wrong type of insulation or improper installation can damage your home's structure.
Article Source: http://www.roofer911.com
Attention Publishers & Webmasters; Our Reprint Policies:

If you wish to publish/reprint any article from our site in your ezine, website, blog, forum, or
print publication, you must:

Submit Your Roofing Related Article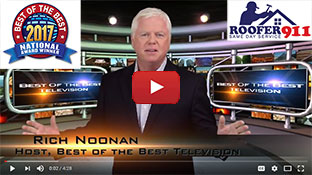 We Proudly Accept
Testimonial
What People Say About Us
A raccoon chewed a 4" x 16" hole in my roof. I uploaded a photo and sent an e-mail to Roofer911 late on Sunday afternoon. I received a response a couple of hours later with a quote. I accepted the bid and a crew arrived at 0730 the next morning and repaired the damage in about an hour. A very painless process. I was truly surprised that a roofing company would respond so quickly on a Sunday afternoon. I would definitely use Roofer911 again and will recommend to neighbors.
Donald Wingard
business
Alexandria, VA
April 23, 2013
0.3