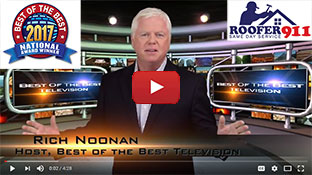 We Proudly Accept
Testimonial
What People Say About Us
Steve and his crew are great! He came thru the house with his scanner and detected leaks and their point of genesis. He even scanned other rooms to be sure there were no other leaks and that we had adequate insulation. He shows you everything on the scanner so you can see for yourself! He provided an extremely detailed quote with photos and description within hours of the inspection (actually about 20 minutes after). He has the experience and expertise to get the job done and his crew came out the very next day (he even offered same day!) to repair the issue. If his crew doesn't use all the material in the quote or even that they bring with them, he doesn't charge you for it! Excellent service, he explained everything, and he stands behind his work! Steve is a rarity and a heck of a nice guy! I'd recommend him for each and every service he lists on this site!
Rick Kauffman
business
Ashburn, VA
June 23, 2014
0.3
Sports Dome Roof Construction
By: Alyssa Davis
Structural Fabric
When you consider that structural fabric covering may need to span up to a distance of ten acres, the logistical implications of such a project take on new light. Finding or creating enough material is the first hurdle, but figuring out how to suspend it above the playing fields and spectator stands is an entirely different matter. One of the tricks for using this heavy fabric is to create pinpoints throughout the surface that will allow natural lighting to filter through. This will not only cut down on lighting costs, but it will also make the fabric more flexible. Structural fabric is usually applied over a PVC constructed support skeleton. An inner fabric liner is then attached to the underside of the support structure to provide a finished look and help create a double barrier from the elements. The pocket of air that is created between the two layers of fabric helps to insulate and cool the building naturally. Special fire-proof coatings are liberally applied to both types of fabric coverings. This roofing system is popular in areas with relatively mild weather that do not see the extremes of ice, snow, or have a propensity for violent weather.
Retractable Roofs
Another common type of sports arena roofing system is the retractable roof. This type of roof has become especially popular in southern states, as they often have ideal weather for such outdoor events in the cooler months, but need the help of air conditioning in the summer to attract fans. The Cowboys Stadium is an example of one of the largest retractable roof systems in the country. It is constructed of a steel frame that hangs out over the rear sections of seating. The retractable awning is then designed to open and close over the center area of the building. The roof is secured to arches that are anchored at either end of the stadium for support. The Cowboys Stadium also features side doors at each end zone that can be opened to allow for additional air and light. The massive size of the roofing system, makes it an architectural triumph. Its design was based on the laws of physics and the principles of engineering to come up with an impressive sized stadium that seems to almost defy gravity. Baseball fields from Arizona to the East Coast also tout the draw of retractable roofs and stadium attendance. When designing a roofed sporting complex on a smaller scale, take into consideration the logistics of such a project. A simple, dome or flat roof may be ideal for a high school or college. If a retractable dome or fabric-based roof covering is chosen, be prepared to hire an experienced engineer and contractor to help with the design and installation.
Article Source: http://www.roofer911.com
Attention Publishers & Webmasters; Our Reprint Policies:

If you wish to publish/reprint any article from our site in your ezine, website, blog, forum, or
print publication, you must:

Submit Your Roofing Related Article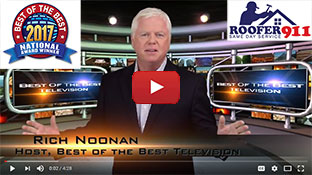 We Proudly Accept
Testimonial
What People Say About Us
Excellent fast service and very organized. Repaired leaking roof quickly and professionally. Thank you very much! Will plan to use services again.
Elizabeth Santulli
business
Alexandria, VA
September 18, 2012
0.3