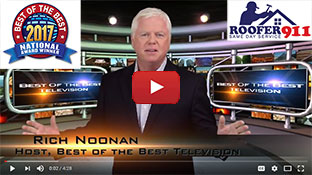 We Proudly Accept
Testimonial
What People Say About Us
Fabulous Customer Service! Masterful workmanship on the repair. All areas went beyond my expectations.Thanks Dale!
James Cox
business
Dumfries, VA
September 18, 2012
0.3
When to Install a Slanted Roof vs. a Flat Roof
By: Alyssa Davis
Slanted Roofs A slanted roof is particularly good for those buildings in colder climates that see significant snow and rain accumulation. Their slanted design helps moisture roll off and prevents it from pooling along seams and in crevices. Slanted roofs also have a longer lifespan than their flat roof counterparts. Some materials, like slate, have been known to last upwards of 50 years while still maintaining their integrity. More common asphalt shingles last anywhere from 15-30 years, depending on the quality of construction. When considering the cost of the roof and repairs over time, it particularly important to keep that in mind.
Flat Roofs
Flat roofs are very common in drier, more arid climates where there is little snow or rain. They are relatively easy to maintain and most of the maintenance can be done by a do-it-yourself homeowner who does not have a fear of heights. Since flat roofs are easy to inspect and climb on, it is critical that they be inspected frequently to prevent bubbles from forming and bursting along their surface. Flat roofs are made of at least two parts. There is a base layer that protects the underside and a top layer that coats and protects the roof's surface. The material used for the protective layer is usually bitumen or a synthetic rubberized compound designed specifically for roofing purposes. Although this material is much cheaper than a shingled, slanted roof, its lifespan is also much more limited. Flat roofs typically need to be re-coated every five to seven years to make sure that they are sealed.
Building Size
When selecting the ideal type of roof for your building, also keep in mind that, structurally, a larger building will be more stable with a slanted roof than a flat roof. The larger the building, the more stress is placed on the flat roof surface, which makes it more susceptible to collapsing. It is not uncommon to hear news stories of flat roofs collapsing after heavy falls or torrential rains. If the climate creates such weather, a slanted roof may be a safer choice, although more expensive initially. Residential buildings are usually built in such a way that flat roofs are a fine option, but larger buildings may be more structurally sound when a slanted roof is installed. Do not let economics being the deciding factor in your roofing decision. Select the style and material that will work best for your building or home, as well as, your climate. With the right roof installed, your house will remain dry and aesthetically pleasing for years to come.
Article Source: http://www.roofer911.com
Attention Publishers & Webmasters; Our Reprint Policies:

If you wish to publish/reprint any article from our site in your ezine, website, blog, forum, or
print publication, you must:

Submit Your Roofing Related Article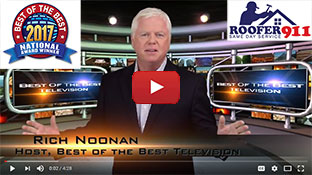 We Proudly Accept
Testimonial
What People Say About Us
Steve returned my initial call promptly, and prepared a proposal complete with photos which was delivered electronically. He stated that the price would hold, even if more work that needed to be done was discovered during the repair. He is a man of his word! As the job progressed, the damage was more extensive than initially expected, and hence a 3 hour job turned into an 8 hour job. The roof looks great and I couldn't be happier.
Mike F.
business
Vienna, VA
April 23, 2013
0.3