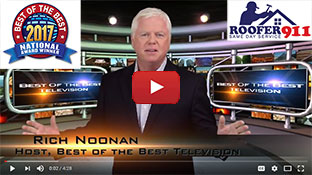 We Proudly Accept
Testimonial
What People Say About Us
Professional and fast service! I called for roof repair service in the evening after a storm damaged the ridge vent of my house and Steven showed up the next day in the early morning. He explained the details and completed all the estimation and even took a picture for the e-sign report in 20 minutes. The staff was very knowledgeable and thorough and fixed our roof the same day. Five star!
Ta-Cheng Hsu
business
Brambleton, VA
September 12, 2012
0.3
Pros and Cons of Skylights
By: Alyssa Davis
Advantages of Skylights
For a dark and dreary room, the most noticeable advantage to installing a skylight is the light that it lets in. Skylights can brighten up and change the feel of a room during the day. With their different styles and accessories, skylights offer choices that traditional windows cannot. When installing a window is not an option, adding a skylight may be the next best alternative. Skylights also allow homeowners to take advantage of natural solar light. The eco-friendly addition of natural lighting means that skylights can also increase the resale value of a home.
Disadvantages of Installing Skylights
With natural lighting at the forefront of a skylight's advantage, it may seem like not much could deter a homeowner from installing one. In actuality, there are quite a few disadvantages to installing skylights, especially if they are not installed correctly. The biggest concern is that the skylight will leak. Without proper sealing, it can be difficult to maintain the integrity of the seal between the roof's shingles and the skylight's casement. In most instances, the skylight will leak from the top as water runs down the slope of the roof. On flat roofs, skylights have a tendency to leak from anywhere along the seal, as the water can pool and seep under the bond. It is imperative that the skylight be installed and sealed properly. Another disadvantage to installing skylights is that they tend to let a great deal of heat in during the summer and a lot of cold, drafty air in during the winter. Even the highest rated skylights can let in two to four times the heat or cold that an average window does.
Depending on where you place the skylights on your roof will also impact how much energy is let through. Try to avoid placing skylights facing west, or the heat from the afternoon sun may have you quickly wishing you had not installed them. Skylights with built-in shades or blinds are a great option if you need to block out hot sun during warm weather months; a wand or remote control lets you open and close the window treatment at will. A properly installed skylight can be transformative in a room that is dark and dreary. If you are concerned about installing a skylight yourself, hire a professional contractor who has extensive experience installing them on your type of roof. With a professionally installed skylight with a strong UV-blocking rating, you can transform a room from drab to fabulous in no time.
Article Source: http://www.roofer911.com
Attention Publishers & Webmasters; Our Reprint Policies:

If you wish to publish/reprint any article from our site in your ezine, website, blog, forum, or
print publication, you must:

Submit Your Roofing Related Article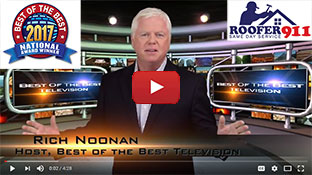 We Proudly Accept
Testimonial
What People Say About Us
This was by far the best experience Iíve had arranging work on my house. I worked with Steven Briesemeister who was knowledgeable, courteous, and flexible. He completed my estimate in a timely manner. We quickly negotiated a price that was acceptable to both of us and within two days the work was expertly completed. Not only does he insist on quality work, he also made sure that I was completely satisfied with the work, which I am. If I need any other roof work in the future I will call Roofer 911 and I will be recommending them to any of my friends who are looking for quality roof work.
Mark Meiczinger
business
Alexandria, VA
April 11, 2010
0.3