Introducing Heritage® Declaration®. The one triple-laminate bold enough to carry the Heritage name. Heritage® Declaration® shingles are made with three durable layers for incredible depth, superior protection, and years of maintenance-free beauty.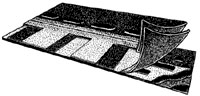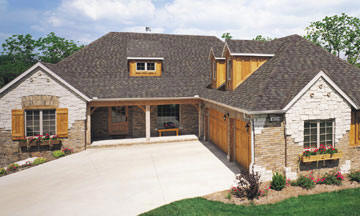 Note: Representation of these colors is as accurate as modern technology will permit. TAMKO recommends viewing an actual roof installation or several full-size shingles prior to final color selection for the full impact of color blending and patterns. Certain colors, algae-relief warranty features and products may not be available in your area.
These heavyweight shingles feature a triple-layer fiberglass mat construction with a random cut middle and top saw tooth design. The three layers of mat are coated with asphalt, surfaced with mineral granules, and then laminated together with TAMKO's special asphalt adhesive. A self sealing strip of asphalt helps provide added wind resistance.