Roofing Contractors Directory
Customer Rated and Reviewed Roofing Contractors
Roofing Contractors Sign Up Today!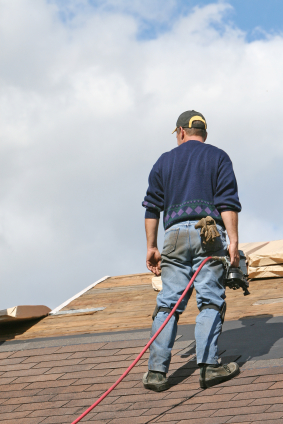 Whether you need a roofing repair company to repair your roof or you need customers so you can repair their roofs, Roofer911's free directory can provide you with the right roofer or customer base for all of your roofing needs and services. Connecting you directly to regional customers or roofers in your area, our free directory can assist you in finding a reputable roofing contractor for your roof repair or connect you with the roofing jobs you need to get your roofing company off of the ground. We provide customers and contractors with connections to all facets of roofing systems including metal, tile, slate and asphalt shingles. As one of the top ranked roofing contractor websites, Roofer911 can connect you with thousands of potential consumers and contractors in your area with just a click of your mouse.
How to Find Reputable Roofing Company
There are many factors that can separate a reputable roofing contractor from those that are questionable at best. Finding the right roofing contractor for your roofing repair project is easy when you follow these basic tips and rules for hiring a reputable roofing company. When asking a roofing company for bids, it's best to ask for:
• Licensing Information - When you hire a roofing contractor with the proper state or regional license, you not only make certain the work will be done according to state and regional building codes, it will also ensure that you're not going to get into trouble with the local building department. A quick call to your local building department can verify all licensing information about your potential roofing company.
• Insurance Documents - Accept no roofing contractors estimate without written documentation of their insurance. Workers compensation documentation ensures that if a worker is to accidentally become injured on your roofing repair project, you won't be held liable for the incurred costs. Liability insurance makes certain that if any materials or your home become damaged during your roofing repair project, you'll not be held responsible for paying for the problem.
• References - While the right documentation for insurance and the proper licensing ensures that your roofing contractor will be legally able to complete the roofing repairs on your home or business; it doesn't denote they will perform quality work. References are what helps sell any roofing contractor service as it is the long list of past satisfied customers that truly makes a roofing company stand out from the rest. Always be sure to have any potential roofing contractor provide you with three or more contactable references to ensure they have the experience and customer care history that makes a reputable roofing company what it is.
• Warrantees - Getting the most out of your roofing contractor starts with hiring a roofing company that provides a warrantee on their services that meet or exceed the products they install. After all, you can buy the most expensive roofing materials available, but they are only as good as the roofer that installs them. Choose a roofing company with a warrantee on labor as well as materials will help ensure you get a quality roofing repair from a reputable roofing contractor.
• Same Day Services - When you're looking for the most reputable roofing contractor, singling out the best of the best can be tough when so many roofing contractors fit the above specifications. Same day services guarantees that your roofing contractor will repair your roof as soon as possible before problems are allowed to get any worse. Before signing any contracts or agreements, be sure to get a written document stating the timeframe of when the services will be complete to ensure your roofing project doesn't last forever.
Have a consumer question or problem? Please visit http://www.consumeraction.gov to find important information concerning local consumer protection or BBB to file a complaint with a particular contractor.
Browse By State: