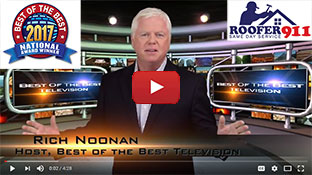 We Proudly Accept
Testimonial
What People Say About Us
You very quickly determined what needed to be done and commenced working the very next day. The job was well done and timely as a rain storm drenched the roof the next day.
Ernst Nilsson
business
Arlington, VA
April 28, 2009
0.3

The Water Leak Locator Goes High Tech
| | |
| --- | --- |
| October 14, 2011 by - 0 Comments | |
One old-fashioned, best loved, and still-in-use way to have a water leak locator is with dowsing rods. They can be easily constructed in an ell shape from coat hanger wires and used to find a variety of objects from oil, metals, gravesites, gems and ground water. Dowsing rods can also be used to find pipes in homes and their leaks. Searching for anything with dowsing rods is referred to as divining or doodlebugging and, if water is the prime target, water finding, water witching or water dowsing.
Unfortunately for the romantics among us, dowsing has no basis in fact even though it's been going strong since 15th Century Germany. For saner and more scientific results to finding water leaks, especially when roof repair is concerned, the ultra modern infrared leak detector now available.
Infrared leak detectors are the non-intrusive method of finding the following:
Water leaks right back to their point of their origin in walls, flooring or the roof
Plumbing blockages
Electrical "hot spots" which are fires just waiting to happen
Rodents, other animals and their nests
Moisture in places moisture meters can't reach
Heating and cooling loss around windows, walls and insulation
Using an infrared leak detector heads off potential problems and finds hidden problems thereby saving the homeowner money and worry in the long run. As quaint as dowsing rods are for finding water, the infrared leak detector wielded by your local roofing contractor provides far better results as your modern water leak locator of choice.
Browse other blogs by keywords:
0 Responses to "The Water Leak Locator Goes High Tech"
Speak Your Mind!
Tell us what you're thinking...
and oh, if you want a pic to show with your comment, go get a gravatar!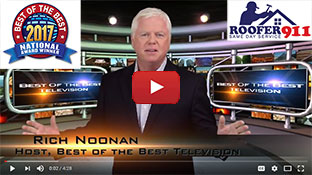 We Proudly Accept
Testimonial
What People Say About Us
Water was pouring into my house from a damaged roof issue. Roofer911 was there in an hour to assess and had the issue totally resolved within 3 hours. that was great service. thanks!!!
Dave Draper
business
ashburn, VA
May 27, 2009
0.3