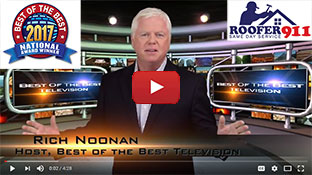 We Proudly Accept
Testimonial
What People Say About Us
Very satisfied with my roof repair. Quick estimate, immediate work completion and competitive pricing. I would recommend roofer911 to anyone in the area. Thanks
T Cyril
business
Fairfax City, VA
November 10, 2008
0.3

Walking on a Clay Tile Roofs
| | |
| --- | --- |
| August 8, 2011 by - 0 Comments | |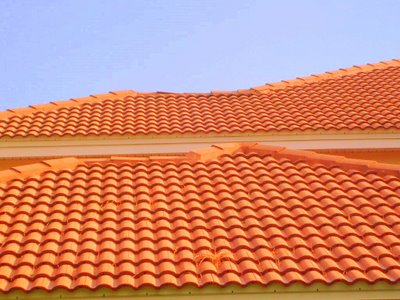 Barrel clay tile roofs add charm to your home and it certainly increases the market value should you decide to put it on the market. It is more expensive to have this type of roof built than a regular asphalt shingle roof, but it is incredibly durable, lasting for several decades. Once in a while a tile gets broken and has to be replaced or fixed with roof repair. When for any reason you need to walk across your tile roof, there is a specific way to do it to minimize the risk for damaging it.
You will notice there is a section on each tile where it overlaps the tile below it. This is where the tile will give you the most support, so this is where you should place your steps. Allow the curve of your foot to align with the curve of the tiles. Place your toes in the groove between the tiles so the arch of your foot is on the highest curve of the tile.
Walk with each foot on a separate tile so your weight is distributed. Always avoid putting all your weight in one spot. Take slow, careful steps. Clay tiles can be slippery so wear shoes with good traction. Don't even try to walk on it when it's wet. If you notice places on the roof with flat metal flashing, walk on those sections as much as possible.
One of the kindest things you can so for clay tile roofs is to stay off. Lean your ladder against the side of the house when you need to clean the gutters. Likewise, use a ladder and a pair of binoculars when you need to inspect something up there.
Steven Briesemeister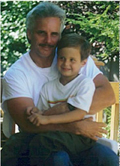 Browse other blogs by keywords:
0 Responses to "Walking on a Clay Tile Roofs"
Speak Your Mind!
Tell us what you're thinking...
and oh, if you want a pic to show with your comment, go get a gravatar!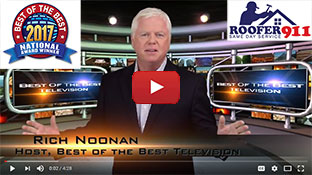 We Proudly Accept
Testimonial
What People Say About Us
These guys are incredibly fast and responsive. It looks like a new roof now. Before I contacted them I was really worried that the roof would not come clean and that I would be wasting my money. I was wrong and now it looks as good as the day it was installed over a decade ago. Additionally, they discovered a problem with one of the vent pipes that could have turned into a leak and cost me much more to fix if the water had gotten into the attic.
Gene Schurg
business
Vienna, VA
July 28, 2009
0.3