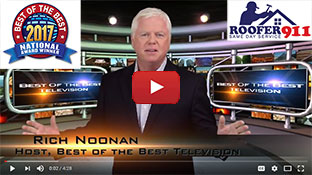 We Proudly Accept
Testimonial
What People Say About Us
Very nice service, very prompt and efficient along with same day service. Personally, I felt the price was a little expensive.
Renu Ont
business
Potomac falls, VA
March 4, 2013
0.3

Vent Baffles are Anything but Baffling
| | |
| --- | --- |
| January 22, 2012 by - 1 Comments | |
Vent baffles, also referred to as vent chutes or rafter vents, are used to keep insulation from blocking air flow through the attic, thus allowing the air to travel upward and out through the exhaust vents. Attic ventilation is especially important in preventing moisture and heat from building up, which can cause dangerous mold and mildew issues from spreading inside the home. In the winter, ice damming is another concern of inadequate ventilation in the attic. As the trapped water on the roof goes through the freeze/thaw cycle, your roof can suffer some major consequences: at minimum, the need of minor roof repairs, and at maximum, the need of a roof replacement.
How do you know if you have adequate attic ventilation? After it snows, monitor the snow accumulation on your roof over a few days. If the snow on your roof melts away, you could potentially have a problem with the air flow in your attic. The temperature in your attic should be the as close to the temperature outside as possible. Improper ventilation traps heat and moisture in your attic, melting the snow on your roof.
There are two types of baffles commonly used: cardboard and foam. Both types are inexpensive and easy to work with. They are designed to fit over the vented areas at the wall plate on top of the wall and extend up the roof rafter. The downside is that cardboard baffles absorb moisture harboring mold and mildew and foam baffles can be brittle and more prone to damage where attached to roof rafters.
Installing vent baffles are a perfect project for do-it-yourselfers if the roof rafters are exposed. If the rafters are not easily accessible, it might be a good idea to hire a roofer because you will have to crawl through some tight spaces to get to the end of the eaves for installation (claustrophobics beware).
Browse other blogs by keywords:
1 Responses to "Vent Baffles are Anything but Baffling"
Roof Repair In Ottawa says:
January 24, 2012 at 12:46 AM
If there is no fresh air entering your attic your vents are useless. Vents are designed to exhaust the air trapped in your attic with the help of baffles.
Speak Your Mind!
Tell us what you're thinking...
and oh, if you want a pic to show with your comment, go get a gravatar!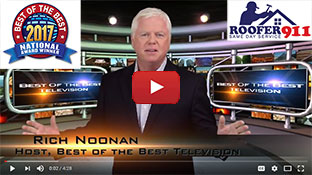 We Proudly Accept
Testimonial
What People Say About Us
Very fast, professional service. Went above and beyond to help us get issues fixed in addition to the original problem. Flexible and courteous. Can't say enough good things. A+
J Bowyer
business
Aldie, VA
December 19, 2012
0.3