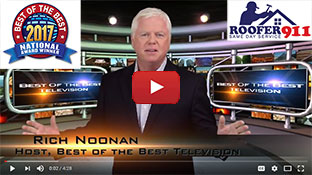 We Proudly Accept
Testimonial
What People Say About Us
I had water leaking into my house during heavy rainstorms. I was concerned about finding the time to meet with roofers, and worried about whether they would know what they were doing. I was very pleased when Steve came out right away and used his infrared camera to diagnose the source of the leak right away. He really seemed to know what he was doing. He got his guys out right away, and they repaired it. If you have a leak that needs to be fixed and you don't want to mess around, i would recommend roofer 911
Joe Adams
business
great falls, VA
November 13, 2011
0.3

What is a V-Crimp Roof?
| | |
| --- | --- |
| January 14, 2012 by - 0 Comments | |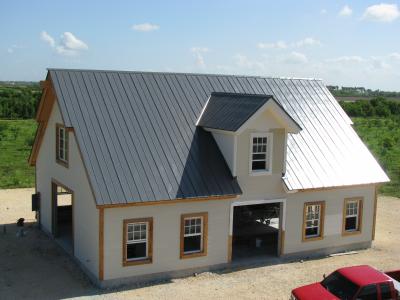 A v-crimp roof is a style of tin roof. Roofs made from tin are great for sheds and small structures like garages needing secure and in-expensive roofing that is relatively easy to install. It may not be the prettiest, but for the labor and cost, it is extremely effective. Check the building codes for your community before buying the roofing or ask your roofer if it is okay to use tin for your roof.
Tin roofing materials come in sheets that have a pattern pressed into them. The R-panel type requires special roofing screws that have washers so that they automatically seal the whole you screw into the metal sheet and the plywood underneath. The V-crimp style does not need the specialized roofing nails, which can be expensive, making the install simpler.
The V in the crimp is a rib. The panels are usually two feet wide with half-inch high ribs. They come in different gauges or weights of tin and steel. Most often they come already coated and painted in attractive colors and to protect the steel against rust. The finishing coats can be galvanized or painted. The heavy gauge steel metal roofing is used on homes and with a forty year guarantee, homeowners have found it to be an attractive and practical roofing material.
This style of metal roofing panel is the most commonly used throughout the United States and most roofing companies have experience in installing it. Whether for a shed or a lovely ranch style house, consult with your local roofer about installing a v-crimp roof.
Browse other blogs by keywords:
Metal Roofing Roof Replacement
0 Responses to "What is a V-Crimp Roof?"
Speak Your Mind!
Tell us what you're thinking...
and oh, if you want a pic to show with your comment, go get a gravatar!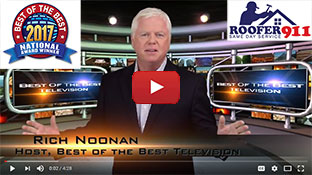 We Proudly Accept
Testimonial
What People Say About Us
Roofer911 is absolutely top notch. I am always a little apprehensive working with contractors but Steve made me feel at ease. Roofer911 is extremely professional, knowledgeable and these guys actually care about the product they are delivering to their customer. These guys are great and I would absolutely recommend them to my friends and family.
Scott Madden
business
Ashburn, VA
March 1, 2011
0.3