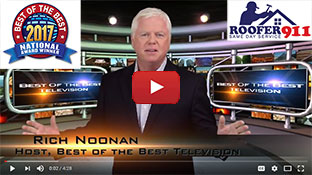 We Proudly Accept
Testimonial
What People Say About Us
We really appreciated the fine service of Roofer911! Steve Briesemeister was courteous, considerate, knowledgeable, and patient in answering all my questions. With the infrared scanning, we feel confident that we have finally addressed the leaks in our roof. We would recommend Roofer911 to anybody!
Christine Cintron
business
Great Falls, VA
December 17, 2010
0.3

Unlicensed Contractors Bring Problems
| | |
| --- | --- |
| November 29, 2011 by - 1 Comments | |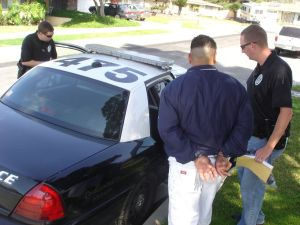 Like a plague of hungry locusts, after a big storm is when the unlicensed contractors usually begin to swarm through neighborhoods in search of work. This does not mean that all those people who come to your door after a storm are a bad thing. Specialists are the ones to see an opportunity before others because of their experience. When a major storm hits, you may just be glad that it's over. You may have even slept through it and any subsequent news reports about the damage. That doesn't mean that your roof didn't receive damage that requires roof repair. So contractors will come knocking with offers to inspect your roof in search of new business.
No matter who comes knocking, it is always a good practice to check them out thoroughly. Things to verify are, do they have a license and is it for the specialty that you require and the state you are in? Are they working "under" someone else's license? They can only do that if they actually are that person's employee. Some licensing might require testing to verify they are qualified. Do they have insurance? Check out them with the Better Business Bureau for any complaints against them. It might even be illegal in your state to hire an unlicensed contractor. If they can't afford a license, they might be cutting other corners like not carrying insurance so if they get hurt they could sue you and win. Avoid unlicensed contractors to save yourself major problems.
Dormer windows give you the opportunity to build a space with plenty of natural sunlight where you can sit and read without eyestrain. If these windows don't allow enough light in the room, ask your roof repair contractor about installing skylights. They come in practical designs that allow you to pull down screens to prevent heat radiation. Some styles can be unlatched and opened to permit airflow in the room.
Concerned about storage space in your attic bedroom? There is no limit to the number of ways you can solve the problem in your home design. Built in bookcases and shelves work really well in an attic. A gable end wall with no windows or vents can be used for closet space. This is the time when oddly shaped cupboards and cabinets are ideal.
Browse other blogs by keywords:
1 Responses to "Unlicensed Contractors Bring Problems"
Friendswood Roofing Contractors says:
May 25, 2012 at 7:07 AM
Roofers are the number one trade searched for on BBB. Doing some simple homework on your contractor could pay off later down the road.
Speak Your Mind!
Tell us what you're thinking...
and oh, if you want a pic to show with your comment, go get a gravatar!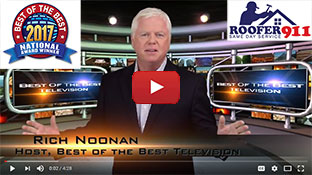 We Proudly Accept
Testimonial
What People Say About Us
There's a reason Steve gets 5-star reviews: he's prompt, reasonable and provides excellent service (regardless of the complexity of the problem) !
Marcia McMurrin
business
Springfield, VA
December 15, 2008
0.3