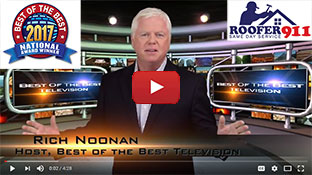 We Proudly Accept
Testimonial
What People Say About Us
Great job. Professional and very well managed company. Would highly recommend.
Julie Hannon
business
Leesburg, VA
November 30, 2012
0.3

Tin Roof - Hot for the Cat's Paws
| | |
| --- | --- |
| November 21, 2011 by - 0 Comments | |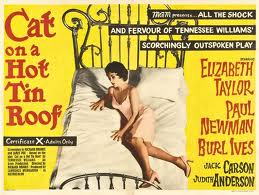 Cat on a hot tin roof is a metaphor understood well by roofers. If you have ever clambered up on to your metal roof on a hot summer day, you would understand the un-likeliness of cats going up there on their own volition. Even a second story man planning unlawful entry is smart enough to wear cushioned soled shoes and gloves - at night. Metal roofs are really good and strong, but they do get hot.
Tin heats up. When a roof made from tin heats up, you have a lot of buildup of hot air in your attic and if that air cannot escape and your attic has no circulation, then you have a huge roof repair situation on your hands - bigger than cats hanging out on your roof. Any structure with a metal roof must have adequate roof ventilation or once the cool night air hits, the drop in temperature will create so much condensation and pent up humidity that the wood tresses, beams, joists and strapping will start to deteriorate way before their natural life time.
A constant humid condition in your attic creates the perfect breeding ground for unhealthy and toxic mold, mildew and dry rot. The solution is to allow the hot air to circulate by installing adequate ventilation. The best thing you can do for yourself is to call a roofing contractor in to give you a free inspection and then quote you on how you can best ventilate your tin roof.
Browse other blogs by keywords:
0 Responses to "Tin Roof - Hot for the Cat's Paws"
Speak Your Mind!
Tell us what you're thinking...
and oh, if you want a pic to show with your comment, go get a gravatar!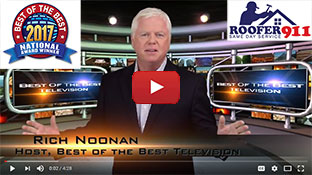 We Proudly Accept
Testimonial
What People Say About Us
Steve was prompt, punctual and courteous. Out of four roofing contractors I interviewed he was the only one who pointed exactly and unwaveringly at the core of the roof leak. He dispatched his crew on a Sunday and later he called to follow up. He charged me very reasonably. He was so sure about his diagnosis that he proposed to be paid after several heavy rains prove his performance. Indeed after the fourth day, today I am sure about his honesty, integrity and expertise. I will recommend him to friends and am certainly giving him 5 stars.
Shahnaz Javid
business
Great Falls, VA
November 3, 2009
0.3