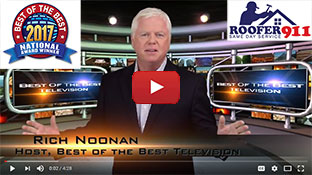 We Proudly Accept
Testimonial
What People Say About Us
Excellent communication/service. A++. Several sidings blew out from my house in Ashburn, even though I was in Texas, I went to the website and within minutes from submitting info, Steve contacted me. NOW that's what I call service!! Later on he provided me with updates, pictures and details of the work scope. I am very satisfied with Roofer911!! Keep up the great work!!
Sabbir A.
business
Fairfax, VA
March 30, 2012
0.3

Can't See the Forest for My Timberline Roofing Shingles
| | |
| --- | --- |
| October 29, 2011 by - 0 Comments | |
In certain rural areas of Virginia, Timberline roofing shingles are popular because they allow home owners to give their home the rustic look of wood shakes but have the durability of asphalt shingles. It's not to say that wood or cedar shakes are not durable, but they require a lot of roof repair maintenance. To get the most life from shakes, it's necessary to apply another coat of protective stain every 3 or 4 years.
The alternative is the Timberline series that mimics the appearance of a genuine wood shake but is relatively maintenance-free. Using these shingles reduces the number of trees that would be cut down to manufacture natural shakes. It also increases the fire-retardant properties of your room which can come in handy when your insurance company is predicting the cost of your home insurance.
While wood shakes can crack and blow off the roof in high winds, the Timberline brand is designed with superior adhesive strips, allowing them to stay put in winds of up to 130 mph. They are available in a wide variety of colors that make it a cinch to match your exterior d'cor.
Timberline roofing shingles come in light, sun-reflective colors that help save on your air conditioning bill in the hot weather because they keep your roof cooler. If you were concerned about algae stains showing up, don't worry - these shingles are treated with protection against this happening. The nice thing about these roofing materials is that you will be able to live near the forest while keeping your roof in immaculate condition.
Browse other blogs by keywords:
Roof Replacement Roofing Supplies
0 Responses to "Can't See the Forest for My Timberline Roofing Shingles"
Speak Your Mind!
Tell us what you're thinking...
and oh, if you want a pic to show with your comment, go get a gravatar!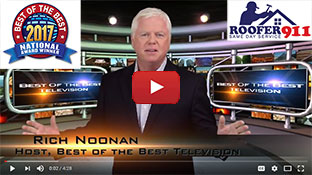 We Proudly Accept
Testimonial
What People Say About Us
Not only was the work well done, but it was done right away. Also, the communication was wonderful, and that is very important to me. I will definitely use Roofer911 again and recommend them to friends.
Suellen Stover
business
Sterling, VA
April 16, 2010
0.3