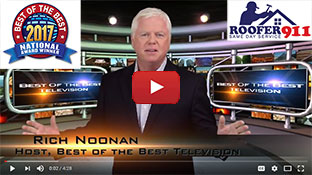 We Proudly Accept
Testimonial
What People Say About Us
Great service and Steven was able to find exactly where water was coming into my house before I even had a chance to say anything to fix the problem.
Minh Le
business
Burke, VA
June 3, 2013
0.3

Thermoset Roofing Systems Only Sound Sci-fi Scary
| | |
| --- | --- |
| October 7, 2011 by - 0 Comments | |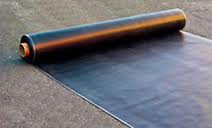 Although they sound sci-fi scary and make you wonder what alien home planet that they hail from, thermoset roofing systems were developed right here on good old Planet Earth and have been around for decades. In fact, roofing contractors call them "rubber roofs". What they are referring to is a roof with a waterproof synthetic rubber membrane with hot-air welded, liquid adhesive or taped seams that is either fully adhered to the substrate or held down with ballast or battens. The rubber membranes come in five subcategories and are referred to by their initials since their formal names are mouthfuls.
The most common synthetic rubber membrane used is EPDM which stands for Ethylene Propylene Diene Monomer, which is a combination of ethylene and propylene compounds derived from oil and natural gas. EPDM roofs are usually black but do come in white and are used mainly for flat-roofed homes or large commercial buildings since the membrane sheets come as wide as 50 feet. Other membranes are Chlorosulfonated Polyethylene (CSPE), Epichlorohydrin (ECH), Neoprene (CR) and Polyisobutylene (PIB).
Most low maintenance, low repair thermoset roofs do not get surfaced although river rock ballast is used when the membrane is not adhered to the substrate. The river rock has the added advantage of being sun reflective and hail damage resistant resulting in even less roof repair calls for the building owner. River rock ballast adds an additional 10 lbs. per foot to the roof's load.
Finally, thermoset roofing systems can provide an ideal surface for rooftop decks and gardens since pavers can be used instead of river rock as ballast.
Browse other blogs by keywords:
Commercial Roofing Flat Roofing Roofing Supplies
0 Responses to "Thermoset Roofing Systems Only Sound Sci-fi Scary"
Speak Your Mind!
Tell us what you're thinking...
and oh, if you want a pic to show with your comment, go get a gravatar!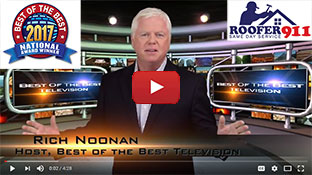 We Proudly Accept
Testimonial
What People Say About Us
Simply excellent company. From initial communication on the phone or e-mail to the same day visit to the computerized estimate/billing, Roofer911 is professional and outstanding. Steven, its owner, is always courteous, prompt and keeps his word. I have had two roofs and several leaky windows repaired by his crew and they have held out very well. There is simply no comparison to the other roofers I used in the past (ones who would make faulty repairs, take weeks to respond to customer service calls, etc.). I wish more contractors and those in the building trade were like him and his company.
James N.
business
Ashburn, VA
March 30, 2012
0.3