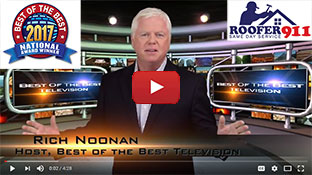 We Proudly Accept
Testimonial
What People Say About Us
The free examination of the roof and estimate for the repair was done within two hours of my call and a proposal emailed immediately. The work was completed very quickly and with no annoyance to my family. Workers were very concientious. Great company to work with!
Kori Magallanez
business
Centreville, VA
May 7, 2009
0.3

Storm Damage Repairs
| | |
| --- | --- |
| November 20, 2011 by - 0 Comments | |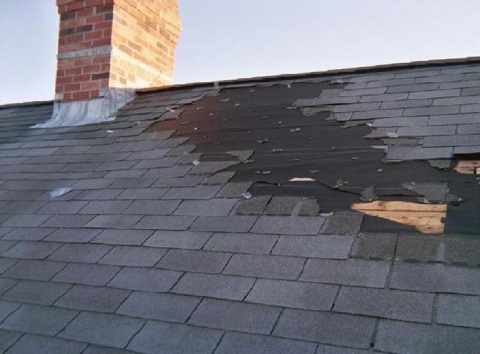 Storm damage is one of the biggest and most costly sources of roof leaks and roof repair issues that every homeowner faces. Not only do you have to worry about tree limbs breaking through your roof, or the tiles being flown to the next county in gale force winds, but a roof replacement job becomes a good thing when your next door neighbor no longer even has a house to put a roof on.
There are two very important factors to look at when repairing your roof after a storm. The first, is make sure that you have an expert get up on roof and actually look at it to assess the damage - and go in side to look at the supporting structure. Just because you can only see a couple of asphalt roofing tiles became magic flying carpets, ending up in Disneyland, does not mean that you don't have more issues.
Most roofing contractors will come out and give you a free roof inspection. It is really advisable to schedule at least one annually and then, especially if you live in an area that gets hit by tornado's and hurricanes on a regular basis, have your roof `checked after the storm. They will also give you a quote for free, so have a couple of contractors come out so that you can compare costs and solutions.
The other factor is that you might run into storm chasing roofing guys that descend onto a community just devastated by a storm and then either run off with your money or do a bad job leaving no way to track them. That is why, unless it is a really reputable company with lots of documented references, it is a good idea to stick with your local roofer to take care of any storm damage.
Browse other blogs by keywords:
0 Responses to "Storm Damage Repairs"
Speak Your Mind!
Tell us what you're thinking...
and oh, if you want a pic to show with your comment, go get a gravatar!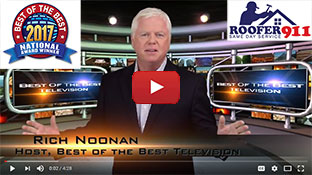 We Proudly Accept
Testimonial
What People Say About Us
Thank you so much for being very prompt and thoroughly explaining all my options to me to help protect my investment property. Your company is fabulous and the only company I have dealt with that takes and sends photos with the proposal which documents the damage. Thanks for all you did to help me, Karen B.
Karen B.
business
quantico, VA
June 7, 2010
0.3