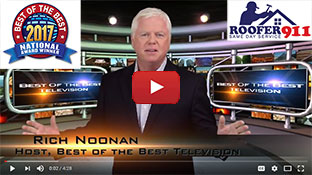 We Proudly Accept
Testimonial
What People Say About Us
Roofer 911 is a tremendous service provider! I originally called for a free estimate to have my roof cleaned. The estimate was very reasonable so we engaged Roofer 911 and they were ready to go within a day. Little did I know how important the guaranteed same roof repairs were going to be. Roofer 911 called from my home with an assessment of the roof and some serious issues with leaks, flashing around the chimney, missing shingles, etc. As soon as I was able to get to my email, Roofer911 had pictures of the damage available and an estimate for the repairs. The best part of the deal, however, was their willingness to get the repairs and the roof cleaning done in one visit! No hassles, no problems and no waiting for another contractor to show up for another estimate and another repair visit. Roofer 911's use of digital pictures and the internet to get things done is a model the rest of the industry should be following. I highly recommend this company - their customer focus is top notch and they do great work!
Bruce Walker
business
Vienna, VA
December 7, 2009
0.3
Blog Topics in category Solar: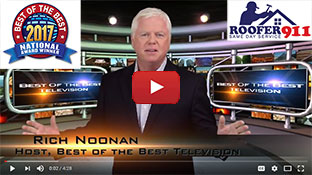 We Proudly Accept
Testimonial
What People Say About Us
This is the way contracting for repairs should be done. Quick, friendly and fast service with a clear understanding of the details of the job. I will definitely use them again!!
Joe Marino
business
Leesburg, VA
August 7, 2010
0.3