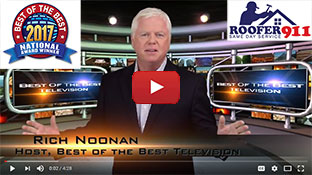 We Proudly Accept
Testimonial
What People Say About Us
Steve was fantastic. He did the work superbly and within the same day. I highly recommend him. Thanks so much Steve.
Saundra S.
business
Centreville, VA
January 4, 2009
0.3

Solar Tubes Let the Sun Shine In
| | |
| --- | --- |
| November 24, 2011 by - 0 Comments | |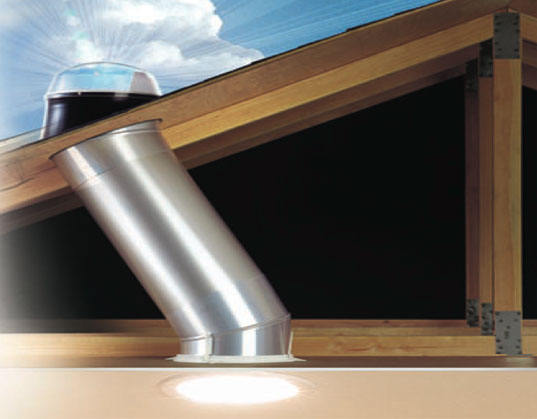 Installing solar tubes brings bright outdoor sunlight in, helps reduce reliance on electricity, and makes people healthy and happy. Man was not born for sitting in a cubicle or factory under artificial light. The amount of sunlight we get daily helps adjust people's mood for the better by affecting the pineal and pituitary glands in our heads. When people don't get enough sunlight, not only does it affect our body's ability to make Vitamin D, they can get SAD, which is an acronym for Seasonal Affective Disorder. Fortunately, this can be cured by letting the sun shine into their lives.
One way to do this is with skylights, but another option is to install mini skylights known by the brand names, Solatubes or Sun Tunnels. Up on the roof, these tubes are capped with plastic domes to let in light which is bounced around inside the highly reflective tube. This brings in even more light than a traditional skylight as the design can capture even low angle sunlight, while blocking direct overhead sunlight. With a minimum of work, these mini-skylights can be installed to bring light into even in very small spaces such as bathrooms and closets. When installed, it takes just minor roof repair to seal around them to make them watertight.
Interestingly, Romans used solar in their buildings, and the Justinian Code of 6th century established "sun rights" so that each citizen had access to the sun to use their version of solar tubes for their living spaces.
Browse other blogs by keywords:
0 Responses to "Solar Tubes Let the Sun Shine In"
Speak Your Mind!
Tell us what you're thinking...
and oh, if you want a pic to show with your comment, go get a gravatar!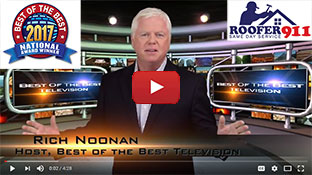 We Proudly Accept
Testimonial
What People Say About Us
We have always been satisfied with Roofer911 - they're fast and efficient!
Rick Fisher
business
Chantilly, VA
March 4, 2011
0.3