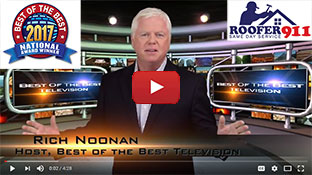 We Proudly Accept
Testimonial
What People Say About Us
Great Service from beginning to end! I couldn't ask for a better situation. I called Roofer 911 and left a voice mail. I received a return call about 5 minutes after I left a message. I spoke to a very nice and professional man named Steve. Steve was fantastic. He sent someone out to evaluate the problem and fixed it the following day. His people were professional, on time and did fantastic work. If I ever have another roof problem, Roofer 911 will definitely be my first call. Great work from some real professionals.
Paris Borden
business
Lansdowne, VA
June 3, 2013
0.3

Don't Get Burned With Solar Panels
| | |
| --- | --- |
| October 10, 2011 by - 0 Comments | |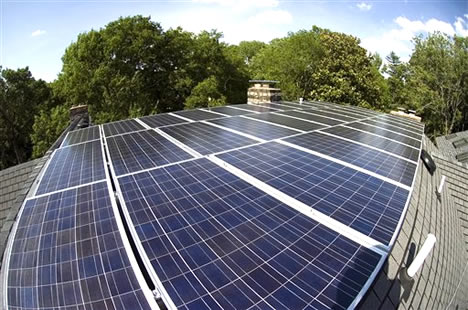 Solar panels, also known as photovoltaic modules or photovoltaic panels, are collections of individual solar cells set into panels. Because of their individual low output, these panels are combined into larger photovoltaic segments to provide solar generated electricity for homes and offices. Current interest in getting off the electric grid and thereby lowering utility costs make solar panels attractive for independent-minded home and business owners alike.
While these panels have been around for decades, several problems still exist. The most obvious one is that when the sun is down, obscured by cloud cover, or the panels themselves are covered over with snow or dirt little to no energy is generated. While increased manufacture is bringing costs down and supplies up, they are still an expensive proposition since many times they reach their warranty period and need replacing long before the initial investment has been recouped in energy savings.
If set on the roof and improperly attached, roof repair may be necessary if shingles, flashings, membranes or substrate are punctured when the panel racks and mountings are installed. Panels may also be considered eyesores by neighbors and homes close to golf courses or playgrounds may find balls and rocks hit and break the panel cells either accidently or maliciously.
However, interest in and approval of solar panels is growing.
The admonition to "Go Green" through the current cultural pressure to decrease one's carbon foot print has placed solar panels in the "feel good" status symbol category of home and business building accessories.
Browse other blogs by keywords:
0 Responses to "Don't Get Burned With Solar Panels"
Speak Your Mind!
Tell us what you're thinking...
and oh, if you want a pic to show with your comment, go get a gravatar!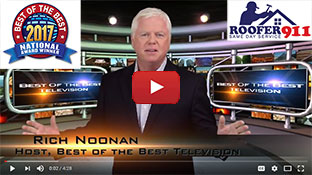 We Proudly Accept
Testimonial
What People Say About Us
Extremely fast and professional work. It would be nice to revisit this survey in one year to verify the effectiveness of the repair. Paid top dollar, but looks like it will be worth it.
tom bishop
business
Leesburg, VA
July 9, 2009
0.3