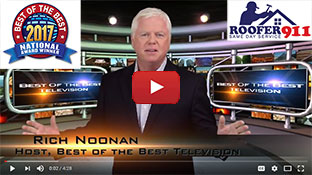 We Proudly Accept
Testimonial
What People Say About Us
Roofer 911 has an excellent process set up to take pictures of your roof so you can actually see the problem. I called them for mold removal and a leak. They were quick with a proposal that included pictures and they did the work the next day including another issue of nail pops through the shingles. All was fixed and they charged it to my credit card which made it very convenient for me. I really didn't even have to be home while they worked. They also have very nice workers. Pleasant, polite and on time! I would highly recommend their service.
Kathy Dickerson
business
Leesburg, VA
June 24, 2009
0.3

A Slate Roof is a Gorgeous Roof
| | |
| --- | --- |
| October 1, 2011 by - 0 Comments | |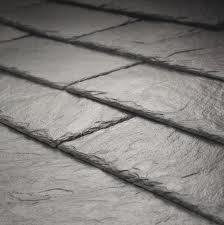 There is something so incredibly historic and beautiful about a slate roof that it almost defies description. From visions of, "…children all snug in their beds…" to mad firebug Bertha Antoinetta Mason dancing a murderous jig on the roof of Edward Rochester's country estate in Jane Eyre, slate roofs have been there, done that and appeared in books, stories and novels to enchant the reader.
In fact, if the hardy hiker is content to ramble among the moors of Snowdonia, the abandoned slate mine of Blaenau Ffestiniog in Wales is still there to explore. When the mine was open, slate tiles were made by skilled workers using a hammer and chisel to split the thicker slate sections into usable tiles. But, occasionally the chisel was at a wrong angle and the slate mine work areas are littered with slate shingle shards.
There are three types of slate roof tiles: standard, textural and graduated. Standard grade is the most common with smooth surfaces and square corners although these tiles can range in size and color depending on the homeowner's tastes. They are kept to a uniform width and length within the roof's particular construction. Textural slate tiles have uneven surfaces, vary in thickness and have uneven edges. They are primarily associated with Tudor style roofs.
Large ecclesiastical and institutional buildings are usually covered in graduated slate tiles with the thickest and largest tiles towards the eaves and the thinnest and smallest tiles at the roof ridge. When doing a roof repair remember that the smaller tiles give the best watertight fit and the larger, heavier tiles on a slate roof withstand the weight of ice and snow during the winter.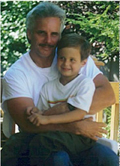 Browse other blogs by keywords:
0 Responses to "A Slate Roof is a Gorgeous Roof"
Speak Your Mind!
Tell us what you're thinking...
and oh, if you want a pic to show with your comment, go get a gravatar!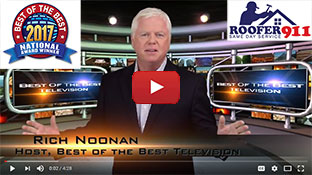 We Proudly Accept
Testimonial
What People Say About Us
Steve responded immediately right after one snow storm and before the big blizzard. His crew was prompt, professional, and dedicated. The price was fair and the repairs were excellent. I would not hesitate in calling Steve and Roofer 911.
Thomas Ryan
business
Oakton, VA
February 15, 2010
0.3