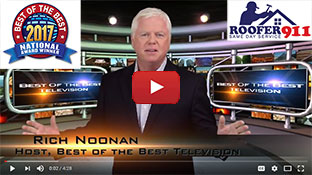 We Proudly Accept
Testimonial
What People Say About Us
They were great! Would recommend them to anybody. From troubleshooting the problem to the actual roof repair being completed was about 24 hours total. Very happy with the results.
Donna Harmon
business
Centreville, VA
October 15, 2009
0.3

Seamless Gutters
| | |
| --- | --- |
| September 21, 2011 by - 0 Comments | |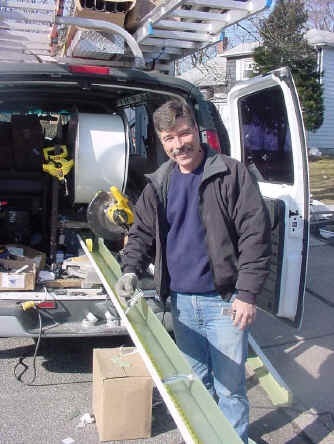 The invention of seamless gutters has made a huge difference in helping prevent roof leaks. Your roof is built with slopes for a good reason - to direct the rainfall away from your house but without a functional gutter system it pours over the edge, creating a mess of problems. It's not the least bit beneficial for water to repeatedly contact you fascia boards - they rot when they get wet. Neither is it helpful when the rain from your roof pools around the foundation of your house. You end up with a flood in your basement.
It seems like it would be a waste of time to worry about your gutters leaking, but that's exactly what home owners experienced with the old style of metal gutters. They had to be welded together and when the welding came undone, volumes of water cascaded down the side of the house. The new style gutters have no seams and joints, other than on the corners and where they attach to the downspouts. It provides an additional level of security to your house, since they function more effectively to help with the drainage from the roof.
Seamless gutters have a longer life expectancy than metal gutters, and seem to discourage birds and chipmunks for using them as a location to build nests. You may need to hire professionals to install them correctly, but the investment is worth the savings you'll experience in avoiding roof repair costs. Remember to have you gutters checked every season to clear out debris that would clog them and lead to roof leaks.
Steven Briesemeister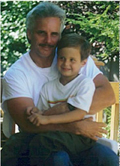 Browse other blogs by keywords:
0 Responses to "Seamless Gutters"
Speak Your Mind!
Tell us what you're thinking...
and oh, if you want a pic to show with your comment, go get a gravatar!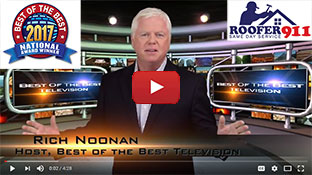 We Proudly Accept
Testimonial
What People Say About Us
Just wanted to share my positive experience with Steve and his company. After calling late one afternoon, Steve came out promptly the next morning, took some pictures, provided a detailed, electronic estimate, and upon approval, had his crew on the job in a matter of hours. After reading other reviews, I was expecting a much higher estimate, but was pleasantly surprised when his quote was actually below the others I received. Steve detected fundamental flaws from the original construction that was the underlying cause of a problem leak. The repairs held up well to the heavy rains that came the next day and now the problem corner on my roof no longer leaks! Steve was very courteous and professional and followed up via email and phone to ensure I was completely satisfied. Highly recommended!
Dana N.
business
Ashburn, VA
May 2, 2012
0.3