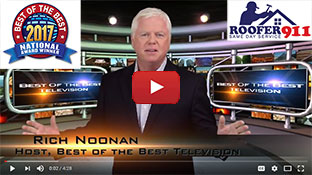 We Proudly Accept
Testimonial
What People Say About Us
A little expensive, but the quick response and quality work made it worth the price.
Jody Olympia
business
Vienna, VA
April 18, 2011
0.3

Sagging Gutters Hide Rotten Fascia Board
| | |
| --- | --- |
| September 21, 2011 by - 0 Comments | |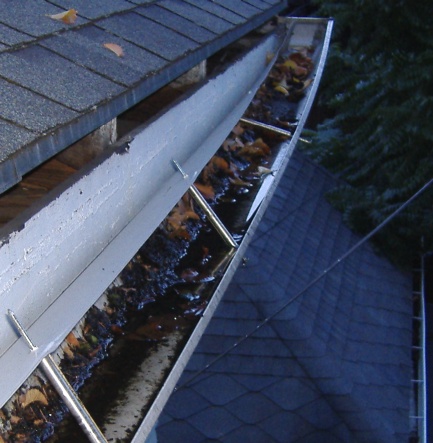 You won't necessarily be able to see a rotten fascia board, but you can see its effects. Fascia boards are the ones attached to the ends of the rafters holding up your roof. Your gutters are attached to the front of them. Your gutters shouldn't be perfectly straight, they should have a slight slope towards the downspouts so that water will drain easily. If your gutters don't fit this picture, then your fascia boards could be rotten.
Sometimes, when you have already called a contractor out to look at your roof for another roof repair, they may point this issue out to you for fixing. It may seem like something minor, but it could be pointing out how things may have been installed incorrectly. There should be a flashing that goes under your shingles and over the top lip of your gutter. This prevents water from getting between your gutter and fascia boards by seepage or capillary action. Some of this damage also may have happened when you had water building up behind an ice dam in winter. So though it may seem easy to overlook something like a sagging gutter, it is telling you a story of other hidden damage.
A contractor will take down the gutter, replace the rotted board, paint it, and examine other nearby wood for replacement. Additional drip edge may need to be installed. When you replace any rotten fascia board, your gutters will once again hang correctly and help direct water where it should go.
Steven Briesemeister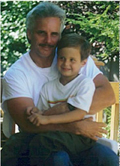 Browse other blogs by keywords:
0 Responses to "Sagging Gutters Hide Rotten Fascia Board"
Speak Your Mind!
Tell us what you're thinking...
and oh, if you want a pic to show with your comment, go get a gravatar!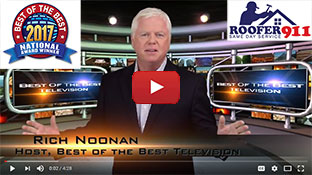 We Proudly Accept
Testimonial
What People Say About Us
We had a great experience with Roofer 911. Steven was able to give us an estimate the same day we called and the price was very competitive. He was very thorough in his explanation of the problems and kept us updated during the process. The work was completed in a timely and professional manner. We will definitely be repeat customers!
Kathi Stevenson
business
Fairfax, VA
April 19, 2013
0.3