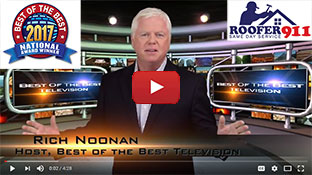 We Proudly Accept
Testimonial
What People Say About Us
The owner, Steve, responded to my initial e-mail description of my roof problem within literally minutes after I sent the e-mail (Saturday). He was also able to inspect the area of water damage the following day (Sunday), at which time he took the time to explain the fact that the location of the damage did not necessarily coincide with the location of where the water was coming in, and showing me how his infrared camera could detect the location and source of the moisture. In addition, after providing an estimate for the repairs, he was able to get a crew out to my property on Monday morning, and they were able to complete the repairs as promised and in time to prevent further damage that would have no doubt occurred because of rain that fell on Tuesday. In summary, Steve and his crew were prompt and efficient and deserve the highest rating.
Michael Skaltsounis
business
Fairfax, VA
March 19, 2013
0.3

The History of Roofing Nails
| | |
| --- | --- |
| November 29, 2011 by - 4 Comments | |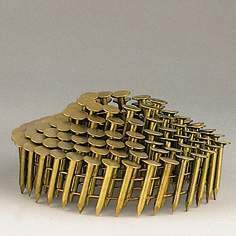 Roof repair contractors use roofing nails by the 5-gallon bucket. It's hard to believe these humble pieces of hardware started out about 5,000 years ago by hand- melting metal and hammering it into the right shape. In today's construction industry it would be laughable to make nails one at a time.
In 1606 an inventive builder in England designed a machine that would cut iron into strips that made it a bit easier to pound out the nails into various thicknesses. This was a highly time-consuming task for pre-Revolutionary American colonists.
Thanks to some creative American minds, nail manufacturing technology improved in the late 1700's. A machine was patented that could cut and head nails in a fell swoop. It produced 200,000 nails a day making them available widely for 3 cents a pound, dropping from 25 cents. A veritable quantum leap occurred in the mid-eighteen hundreds when a machinist figured out how a machine would cut nails from wire. Currently manufactures can mass produce around 300 varieties, popping out 500 per minute.
Roofing nails are designed to be short with wide heads. The length is enough to attach the shingle to the roof deck but not puncture a hole all the way through. The wide head provides better coverage for the hole and spreads out the pressure on the shingle, making it less likely to tear. Using any other type of nail to secure roofing materials to the roof is not appropriate. Fortunately, roofing nails are now available in rolls that can be used in quick application nail guns.
Browse other blogs by keywords:
Roof Replacement Roofing Supplies
4 Responses to "The History of Roofing Nails"
Speak Your Mind!
Tell us what you're thinking...
and oh, if you want a pic to show with your comment, go get a gravatar!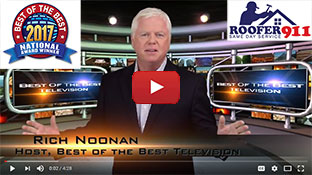 We Proudly Accept
Testimonial
What People Say About Us
Roofer 911 was responsive, efficient, and professional. My first call was anwered immediately and the owner came to my house the same day and evaluated the problem. The work was completed the next day. The workmen were polite, professional, and all debris was picked up and the yard was left in perfect condition. I would recommend Roofer 911 to anyone needing roof repairs.
Rachel Verville
business
Fairfax, VA
April 14, 2010
0.3