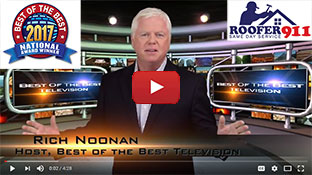 We Proudly Accept
Testimonial
What People Say About Us
Great on time service. All repairs explained. Detailed email invoice with pictures of the work. The way it should be done always.
Scott Gilbert
business
Woodbridge, VA
October 19, 2009
0.3

Don't Forget to Buy Drip Edge!
| | |
| --- | --- |
| November 10, 2011 by - 0 Comments | |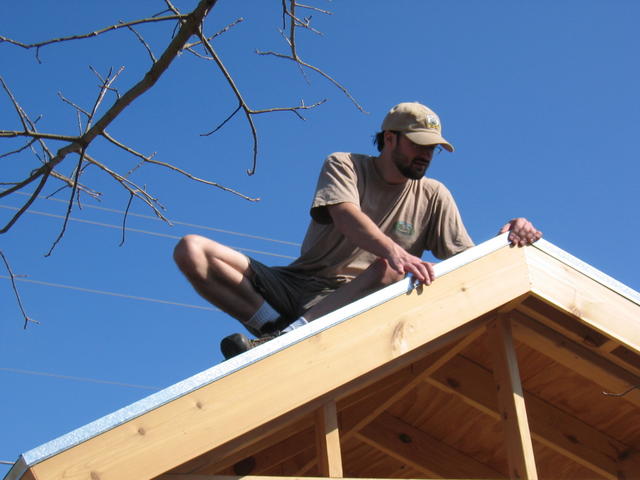 What is drip edge anyway? No it isn't just another way to suck money from your wallet at the hardware store when you are working on your roof, or a secret way to pad the bill on an itemized roof repair estimate. Drip edge is a long piece of bent metal that is installed on top of your plywood roof decking and under your shingles or rolled roofing.
There are a few different shapes to the bends in the metal, depending on what kind of roof it is for, and whether there will be gutters. A T-shaped drip edge support the shingles as it guides the rain into your gutters. Other shapes help deflect rain away from your fascia and keep it from wicking up under your roofing in hot tar and rolled roofing applications. There even is a shape for flat roofs for hot tar that helps keep the tar on the roof on the sides where there aren't gutters.
When it gets installed, it goes under the roofing felt or tar paper, on the lowest edge of the roof. On the rakes, or sides of the roof that go upwards, the metal goes on top of the tar paper. This keeps wind blown water from working its way under the shingles. On top of the lowest drip edge, roofing cement like Henry's or Karnak help hold the tar paper to the metal surface. Whether you do it yourself or call a roofing pro, don't forget the drip edge!
Browse other blogs by keywords:
0 Responses to "Don't Forget to Buy Drip Edge!"
Speak Your Mind!
Tell us what you're thinking...
and oh, if you want a pic to show with your comment, go get a gravatar!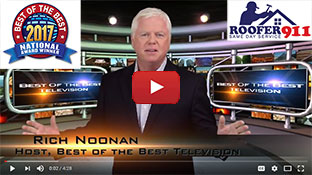 We Proudly Accept
Testimonial
What People Say About Us
Very courteous service on an emergency basis. Repairs were made on the same day to prevent any potential damage to interior walls. Thanks for excellent servise!
Gary Wolfe
business
Herdnon, VA
February 28, 2010
0.3