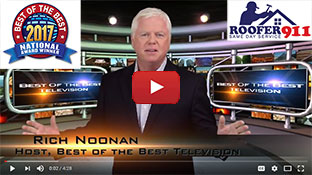 We Proudly Accept
Testimonial
What People Say About Us
Steven was very responsive and professional. Very helpful and flexible with coming out to see the job, giving feedback, good explanations and solutions to the problems. Liked the fact that the job was "broken down" into problem areas, also financial breakdown and explanation, made it all easier to understand and evaluate. appreciate the fact that they work in a way (electronically) that it made it easier to see (through pictures),and respond and approve via email, saved a lot of time and facilitated things. Would definetely recomend further! thanks again!
Yvonne Mandri
business
Alexandria, VA
January 15, 2011
0.3
Blog Topics in category Roofers:
Attention Roofers!
Is it cool being a roofing contractor?
Top Things To Look For When Choosing A Contractor
When choosing a roofing contractor, there are many things to keep in mind that will help you make the best choice. In this article you will find some helpful tips about how to select the best contractors to do work on your home.
Which is Better Roofing Nail Gun or Hand Nailing?
You choose - nail by gun or nail by hand.
Best Questions for Your Roofer
Below is a list of specific questions you can ask your roofing contractor before they begin work on your property. Ask about references, payments, completion date and more.
Unlicensed Contractors Bring Problems
Like a plague of hungry locusts, after a big storm is when the unlicensed contractors usually begin to swarm through neighborhoods in search of work.
Are You A Doofus When It Comes to Roof Safety?
When it comes to shorting yourself on roof safety, there is no excuse. You may think it isn't cool or that you have too much experience to warrant protecting yourself but consider the consequences.
Roofing Repair Tips
When researching roof repair companies, there are a few basics to keep in mind to make sure that you end up with a good one.
When a Roofing Company Comes to Your Door
When someone comes to your house and says they're with a roofing company, are they scamming you? Why would a roofing company do that? They could legitimately want your business.
How to Choose the Right Roofing Company
When your roof is leaking in the middle of a storm, it's a little late to be choosing a roofing company and have sufficient time to feel comfortable with your choice.
Tips for Finding a Reliable Roofer
If you're a do-it-yourselfer and you've looked at the price of roofing material lately, you know it's not cheap so finding a reliable roofer for a big...
How Do I Choose The Best Roofing Companies?
When you need roof work, everyone wants the best roofing companies to be the ones providing quotes. How do you know if you've found one? Post questions or concerns.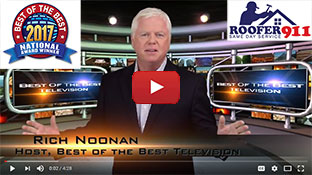 We Proudly Accept
Testimonial
What People Say About Us
Incredibly responsive - email returned within the hour. Estimate was quickly scheduled and fair price quoted. The work was done the following afternoon just as scheduled. Good quality work by knowledgeable staff. Will definitely use this company again if the need arises. Thanks !!
J Johnson
business
Arlington, VA
September 12, 2010
0.3