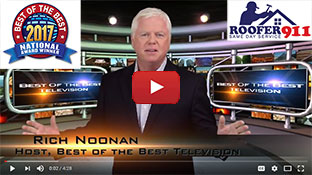 We Proudly Accept
Testimonial
What People Say About Us
"Response time for roof repair was outstanding. Problems, to my knowledge, were thoroughly investigated and described to me prior to work being accomplished. Price was higher than other vendors but may prove to be acceptable if problems have been solved. The result of the repair will not be known until another heavy snow and/or rain storm with high winds is experienced. The warrantee on workmenship is only six months which may not allow for a full years cycle of weather conditions. Otherwise, I left thinking the job was done very well and professionally."
Mel K.
business
Vienna, VA
January 2, 2009
0.3

Is A Roof Valley Needed?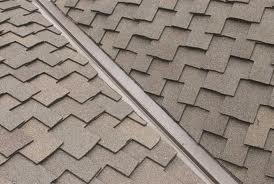 What is a roof valley anyway? When two roof surfaces meet on the inside corner of an 'L' shaped building, where they meet is called the valley. This can be a critical juncture on a roof because double the volume of water is directed at a crack during a storm. Valleys can be built just for utility, or can also be a decorative element.
A valley can be open or closed. An open valley is one where shingles come up to a 'W' shaped piece of valley metal. A closed valley is where shingles are interwoven to form the valley. Shingle manufacturers put instructions on the package wrappers for the methods they recommend in order to maintain the warranty. Some manufacturers have switched wrapper instructions from closed to open valley because few people installed correctly. Closed valleys are sometimes installed with methods called Tamko, Long Island, or California cut, or even woven.
Open valleys use valley metal which comes in colored aluminum or can be copper, which is longer lasting and more expensive. The valley metal can blend or accent your choice of roofing materials. To protect this area, ice and water shield can be installed on top of roof decking. This is a stretchy, sticky underlayment that seals itself against nail holes, and gives with minor structural shifts. Rolled roofing can be laid the length of the valley on top of this before the valley metal. Protecting your roof valley with proper installation prevents water damage in your house.
Browse other blogs by keywords:
1 Responses to "Is A Roof Valley Needed?"
League City Roofing Contractors says:
May 26, 2012 at 6:17 AM
Ice and water shield have also taken the place of valley metal. I/w shield creates a great valley, if punctured by a nail it is a self sealing membrane.
Speak Your Mind!
Tell us what you're thinking...
and oh, if you want a pic to show with your comment, go get a gravatar!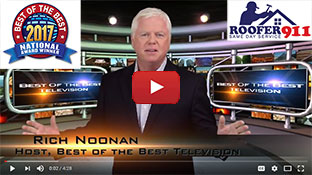 We Proudly Accept
Testimonial
What People Say About Us
We had a great experience with Roofer 911. Steven was able to give us an estimate the same day we called and the price was very competitive. He was very thorough in his explanation of the problems and kept us updated during the process. The work was completed in a timely and professional manner. We will definitely be repeat customers!
Kathi Stevenson
business
Fairfax, VA
April 19, 2013
0.3