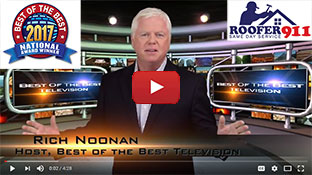 We Proudly Accept
Testimonial
What People Say About Us
Roofer 911 is a tremendous service provider! I originally called for a free estimate to have my roof cleaned. The estimate was very reasonable so we engaged Roofer 911 and they were ready to go within a day. Little did I know how important the guaranteed same roof repairs were going to be. Roofer 911 called from my home with an assessment of the roof and some serious issues with leaks, flashing around the chimney, missing shingles, etc. As soon as I was able to get to my email, Roofer911 had pictures of the damage available and an estimate for the repairs. The best part of the deal, however, was their willingness to get the repairs and the roof cleaning done in one visit! No hassles, no problems and no waiting for another contractor to show up for another estimate and another repair visit. Roofer 911's use of digital pictures and the internet to get things done is a model the rest of the industry should be following. I highly recommend this company - their customer focus is top notch and they do great work!
Bruce Walker
business
Vienna, VA
December 7, 2009
0.3

How many is too many?
| | |
| --- | --- |
| October 21, 2013 by - 3 Comments | |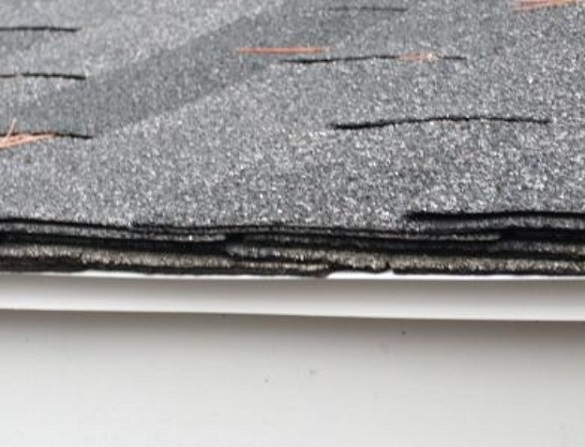 There are definitely pros and cons to
piling up layers of shingles
on your roof. Some cities have laws to protect the home owner. You may think it adds additional insulation, but consider the extra weight on the roof. Best to consult with a qualified roofing contractor.
Browse other blogs by keywords:
Roof Replacement Roofing Supplies OSHA Roof Inspection
3 Responses to "How many is too many?"
brian feally says:
October 22, 2013 at 12:25 PM
3 layers tops
Andy Ross says:
October 22, 2013 at 8:15 PM
"Piling up layers of shingles?" It is an overlay, a common roofing procedure. Are you aware of that?
Roofer911 says:
October 23, 2013 at 5:43 AM
Andy Ross: An overlay used to be a very common practice but nowadays most homeowners want the entire roof stripped so not to cover over any damaged plywood or flashings that need replacement. Also, did you know the roofing manufacturers warranty is void with an overlay and three layers is the maximum in most States?
Speak Your Mind!
Tell us what you're thinking...
and oh, if you want a pic to show with your comment, go get a gravatar!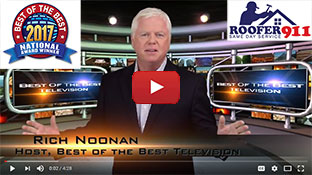 We Proudly Accept
Testimonial
What People Say About Us
Steve at Roofer 911 in NVA gets 5+++ stars from me for the outstanding service he provided during a recent roof inspection. I called Steve on Tuesday afternoon and he answered the phone himself. I explained that after some large wind gusts last week I may possibly need to have the roof repaired. Steve said he would be out the next day to completely inspect the roof and if it needed repairs he could probably get that done that same day. On Wednesday, Steve called and said he was headed out to inspect the roof and a little while later he called and said that the roof was fine and no repairs were needed. I asked Steve to send me a bill for the inspection and he said that was not necessary. Wow! What a professional and a professional organization. Roofer 911 will always be my first call for my roofing needs and recommendations to the neighbors. Like we say in the Army for a job well done! HOOAH!
Jay Carlson
business
Alexandria, VA
January 7, 2009
0.3