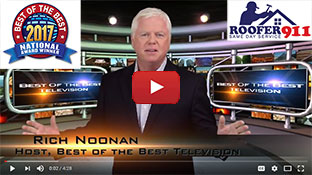 We Proudly Accept
Testimonial
What People Say About Us
Called Roofer911 in the morning. Workman arrived before noon and finished by 1pm. This was a small repair job which most contractors would get to between other jobs and charge as much as they could. Instead I received excellent service and workmanship at what I concedered a fair price. They completely cleaned up after themselves. Found this contractor to be very accomodating with very good consumer skills. I would recommend them to my closest friends and family. I plan on using them to do other needed repair work.
Charles Bilello
business
Potomac Falls, VA
March 21, 2011
0.3

What Is A Roof Rake And Why Should I Care?
| | |
| --- | --- |
| October 11, 2011 by - 0 Comments | |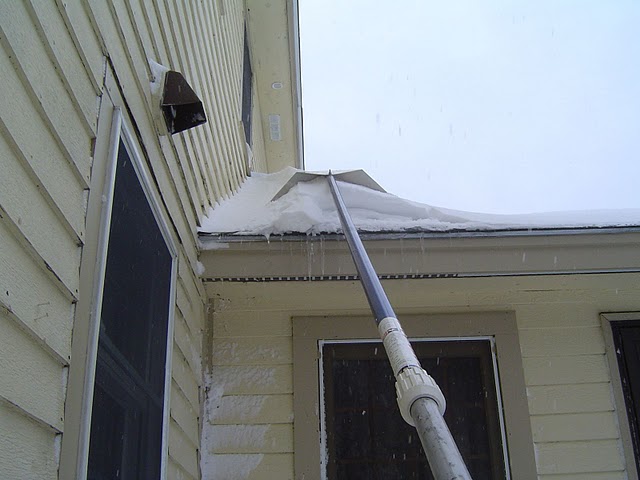 If you live in the Southwest United States, you probably won't know or care about getting a roof rake for your home. However, if you live in areas with high snowfall, a roof rake is something that you not only will know about but will need to keep you roof free from excessive snow accumulation. Snow has weight and even if you have those snow guards on your roof especially over doorways and walkways, they can only hold back so much snow before being overwhelmed.
Snow falling off roofs and onto an unlucky by-passers' head may seem hilarious in the movies but if you have ever been clobbered by a heavy, wet mass of snow sliding off a roof, you won't like it. Besides, you'll only make some lawyer rich if a dumped upon visitor decides to sue.
Roof rakes also aid in keeping roof repair expenses down since lessening the weight of snow on the roof takes stress off the your home's structure and stops ice dams from forming by removing the insulating top layer of snow over the melting sub-layer closest to your roof. In other words, scraping snow off your roof starves ice dams. They need that constant influx of fresh melting and refreezing to grow down from the eaves and gutters and back up your roof. When ice dams grow upwards, they act as mini-me glaciers pushing ice under shingles where it can melt and seep into your roof.
A roof rake can come with a fixed or swivel head, shingle saver or soft scraper and they are even made in the United States!
Browse other blogs by keywords:
0 Responses to "What Is A Roof Rake And Why Should I Care?"
Speak Your Mind!
Tell us what you're thinking...
and oh, if you want a pic to show with your comment, go get a gravatar!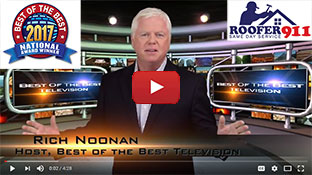 We Proudly Accept
Testimonial
What People Say About Us
Had a window leak situation. Steve came in, assessed the problem that morning, and had his crew come fix the problem that afternoon. Quick and efficient.
Robert Perkins
business
Annandale, VA
July 5, 2013
0.3