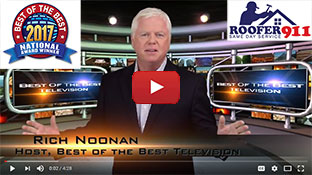 We Proudly Accept
Testimonial
What People Say About Us
Steve was professional, knowledgeable, and I liked that he answered my calls (any concerns I had) within an hour. The quote was reasonable and work was done in a timely manner. Thank you for your service.
S Srivastava
business
Chantilly, VA
May 27, 2013
0.3

Roof Pitch Puts the Ball in Your Court
| | |
| --- | --- |
| October 14, 2011 by - 0 Comments | |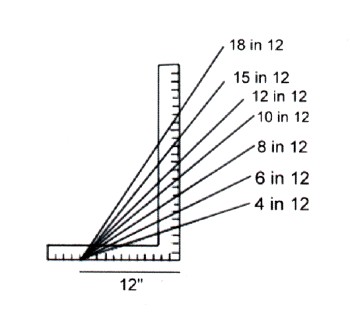 Talk about being haunted by the shades of high school geometry past but when it comes to figuring out roof pitch, you do actually owe a debt of gratitude to your math teacher. Yes, that's right; the teacher you threw spitballs at when his or her back was turned is the same one who equipped you as an adult to figure out your roof's slope. And you thought that you'd never have to worry about rational fractions again!
However, if you have a math phobia or can't remember how to divide a measured vertical rise by a measured horizontal span, then a call you your friendly local roofing contractor is in order when a roof repair or roof replacement is in order. Don't panic if he asks how steep your roof is if he hasn't been there before. You don't have to go out and measure the pitch to give him an exact answer. Just eyeball it and try to give as accurate a description of your roof as possible. Telling him that you have an asphalt and gravel roof or a turreted Queen Anne will tell him what he is up against before he comes out to check the site over before giving you an estimate on repairs or replacement.
Bear in mind that the steeper the pitch, the more dangerous the job. Running around on a flat roof is infinitely safer than clambering around a house that Norman Bates' Psycho "mother" would love. Keeping your roof slippery-when-wet moss and lichen free is also a safety measure for your roofer when dealing with any type of roof pitch.
Browse other blogs by keywords:
0 Responses to "Roof Pitch Puts the Ball in Your Court"
Speak Your Mind!
Tell us what you're thinking...
and oh, if you want a pic to show with your comment, go get a gravatar!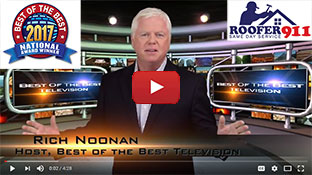 We Proudly Accept
Testimonial
What People Say About Us
I had leaks on several spots on my roof due to the original roofing company did a poor job (we do not know who they were at the time of the purchase). Since then I had several companies including, Alexandria Roofing, Springfield roofing, Kirby kerns worked on the roof to address these problems, after spending substantial amount of money and persistence problems, I tried roofer 911 based on other reviews on this site. As I was beginning to completely lose my faith in competent roofers these guys restored my faith. Since they have worked on my roof I have had no leak whatsoever no matter what torrential rain is coming down. Additionally they were very on time and professional. Well no one is going to touch my roof but these guys.
Gene Ariani
business
Alexandria, VA
August 16, 2010
0.3