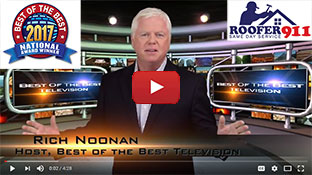 We Proudly Accept
Testimonial
What People Say About Us
Great experience with Roofer911! I called for an estimate for an attic fan install. They were here the next day for the estimate and went above and beyond, checking all of the rooms for heat pockets (heat leaking into the house from the attic due to not enough insulation) with an infrared scanner. Let me know that I need additional insulation added to get the best results from my attic fan. I would never have known this, so I was very happy to get that info!!! They were here the very next day to install the attic fan. Great price! Recommended!
Caroline S.
business
Ashburn, VA
June 9, 2012
0.3

Where the Roof Moss Grows
| | |
| --- | --- |
| October 29, 2011 by - 1 Comments | |
The term "roof moss" conjures up pictures of quaint country cottages and fairy tales where little old grandmothers treat the children to milk and cookies under a trellis of rose vines. It's true that a vintage house surrounded by lofty old trees and a soft covering of moss on the cedar shake roof is charming, but do you really want this effect on your house? It might look good but the roof repair cost will be disastrous.
Moss needs to have the right environment to flourish before it can get a form footing on your roof. Anywhere tiny amounts of organic particles get trapped with bits of soil and sand is enough for a moss spore to blossom. Add some shade and humidity to the mix, and eventually you see fresh green growth.
To prevent this from happening, check the low lying areas and seams on your roof where organic debris tends to collect. Take a broom with you to sweep away any leaves or pine needles that have accumulated.
No matter how much you love the trees around your house, you will have to prune the branches if they are encroaching on your roof. You need to have enough air flow over the roof and access to the sunlight to keep the shingles dry. Dampness encourages moss to grow. You also don't want the trees dropping leaves, sap and seeds on the roof.
The final step is to apply a moss-preventative solution to the roof that will inhibit its growth for a couple years. Next time you have a roof replacement; consider using shingles that discourage roof moss.
Browse other blogs by keywords:
Roof Cleaning Roof Replacement
1 Responses to "Where the Roof Moss Grows"
Caleb says:
February 23, 2012 at 12:07 PM
We find in the PNW that many of the advertised moss removal spray treatments are simply not adequate to remove roof moss. We have to use a combination of extremely careful hand removal and treatment to get rid of the moss on asphalt shingle roofs. However, many companies pressure wash or use heaving scrubbing to remove the moss, resulting in significant granule loss.
Speak Your Mind!
Tell us what you're thinking...
and oh, if you want a pic to show with your comment, go get a gravatar!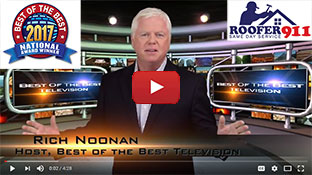 We Proudly Accept
Testimonial
What People Say About Us
Within 36 hours the job was estimated, thoroughly explained, contracted and completed. The finished product was superb. I highly recommend Roofer911. Steven Briesemeister was great to work with.
Phil Heisey
business
Woodbridge, VA
August 31, 2013
0.3