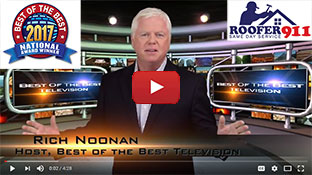 Roof Insurance - Avoiding Pitfalls And Overcoming Obstacles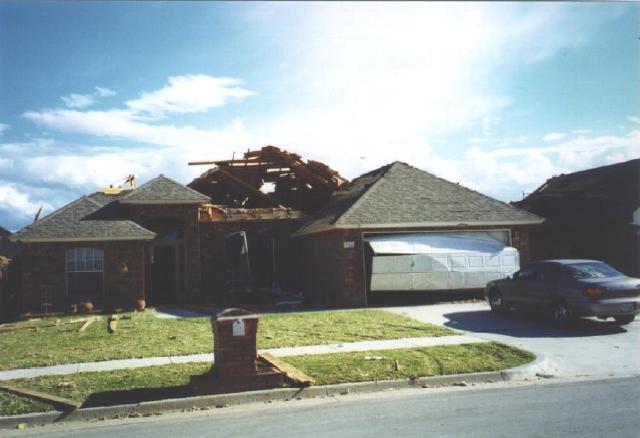 Roof repairs are a major expense. When it is unplanned it can upset any careful budgeting of expenses you might have worked out and land you in financial trouble.
A homeowners insurance that covers roof insurance can safeguard you against unexpected calamities. It helps you to save hundreds of dollars in repairs and in case of major disaster strikes due hurricanes or tornadoes, it even helps by paying for your roof replacement.
Before you believe that your homeowners insurance is the magic wand that will take care of all your home maintenance related expenses take a closer look at your policy documents most importantly at the provisions and exclusion clauses. You might be surprised to know that certain aspects are not covered at all. That can be a rude wake up call if you have already gone ahead with the repair work and are staring at huge repair bills.
So,
Do Not Assume Anything
First rule in homeowners insurance is to never assume things. Don't think that insurance will pay for all your repair work. Read through the terms carefully and make sure that it is covered.

When In Doubt Ask
Second rule is to ask and confirm with the representatives of insurance company if a certain repair or replacement work is covered under the policy that you have bought. Make sure you give them all the information needed.

Now, for a detailed look at the roof insurance aspects of the policy.
Study The Exclusions:
Every insurance company puts in exclusion clauses in its policy in order to protect itself against fraudulent claims. Dishonest people are always trying to take advantage of insurance companies, and it makes the insurance people wary. It makes them look at even genuine claims with a certain amount of skepticism.
Most homeowners buy insurance cover for their home, shove it an envelope and forget about it until disaster strikes. Very few take the trouble to go through the terms and conditions and the exclusion clauses. They are not even aware of what is excluded and hence make their claims assuming that it is covered. If the homeowner has already spent the money in repairs or replacement and is denied coverage then they are left with an outstanding bill that needs to be paid out of their own funds.
To avoid these problems it is important to be aware of the provisions under the homeowners insurance policy.

Common Exclusions In Roof Insurance
Take for instance roof replacement.
If a hurricane or wind storm strikes your area and the shingles are blown off, you will be able to claim insurance money to replace the missing shingles. Most minor roof damages due to unavoidable reasons are usually covered. If you roof is damaged because of improper maintenance or due to reasons that could be avoided, then insurance won't cover it.
Exclusion of Complete Roof Replacement
Complete roof replacement is not covered in most policies. If your roof need complete replacement and you find out that the whole thing needs to be funded by you it can be a rude shock. Funny thing is most people find this out after replacing their roof. Don't be one of them. Be informed and aware helps you plan your expenses better and to stay within your budget.

Exclusion Of Certain Materials
If you take a fancy to expensive materials like slate or cedar, the insurance company is not obligated to pay for your replacement costs. Some materials are not covered. Period.
They are too expensive to repair or replace and hence the insurance companies exclude them from their policies. Including them would make the premiums unacceptably high and hence these are not covered.
Just like dental insurance does not cover dental implants new and expensive technologies are not readily adopted by the insurance companies.
Insurance companies are to slow to adopt new technologies and materials. So, even though the latest roofing materials may last longer and be environment friendly, you won't find many takers for it in the insurance industry. They like to work with known and tested choices.
As mentioned before ask your insurance provider if they will cover the materials of your choice.
Exclusion Of Old Roofs
Homes with roofs that are 10-20 years old are not covered by any insurance policy you may buy. As these roof reach their natural replacement age insurance companies will not cover them. This is similar to per-existing conditions in medical insurance.
Be careful when buying old homes as you might not be able to get insurance cover for old roofs.

More Than One Layer Of Shingles
The recent trend of shingling over existing layer of asphalt roof have few takers in the insurance industry. The company might take the bottom layer of shingles into consideration when calculating roof age and not cover your roof even though the home may have a new layer of roof installed above that.
You need to be aware that even when buying a home with a new roof you might not be eligible for roof insurance cover if the roof has more than one layer of shingles on it.
If you have researched your homeowners insurance policy you will be better prepared to handle any emergencies and problems that crop up and plan your expenses accordingly.
Article Source: http://www.roofer911.com
Browse other blogs by keywords:
Insurance Roof Inspection Roof Repair Roof Replacement
2 Responses to "Roof Insurance - Avoiding Pitfalls And Overcoming Obstacles"
Roofer911 says:
October 5, 2013 at 5:27 AM
Extremely informative article and a must read for all homeowners!
Lukasz Sobczuk says:
December 3, 2013 at 10:22 AM
Insurance considerations should also play a role when replacing a roof. For instance, some states require that you completely remove old materials before installing a new layer. In those states, if you simply add a new top layer (a considerably cheaper option in re-roofing), you will most likely run into insurance conflicts when making a claim later on.
Speak Your Mind!
Tell us what you're thinking...
and oh, if you want a pic to show with your comment, go get a gravatar!