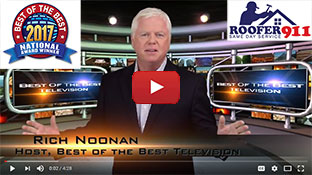 We Proudly Accept
Testimonial
What People Say About Us
Contacted Steven on a Sunday afternoon and he was at my house first thing Monday morning. Infrared scan revealed areas that needed repair and the work was completed the same day. Steven and his repair crew were courteous and professional. Roofer 911 is an excellent resource and I highly recommend them for their first class service.
Carol Thompson
business
Hamilton, VA
January 1, 2013
0.3

How to Keep your Roof Garden in its Place
| | |
| --- | --- |
| October 29, 2011 by - 0 Comments | |
A roof garden is a wonderful way to go green and in some localities, a percentage of new buildings are being required to have green roofs to assist with storm runoff among other issues. The biggest change or challenge for accomplishing this is having a strong enough roofing structure.
If you are planning to do this with your home, first you would need a flat area of roof, no matter how small, and a way to access it for ongoing maintenance, roof repair and enjoyment. Next comes the decision how to carry it out. Will your garden be in containers or are you planning to cover the whole roof surface with soil? Start with pictures from home and garden magazines to help you define the look you desire.
When it comes time to build, most homes are built to hold three layers of roofing and a 'weather load' of either snow, ice, or ponds of water. When weather brings more than the structure was built to support, disaster can happen. Dirt is heavy, then it rains and gets much heavier, at least 120 pounds per cubic foot. It would be safest in the long run to consult with a structural engineer to verify what weight and vibration your roof can handle before you become the next internet video sensation, especially if you plan to invite friends over to a dance party in your roof top paradise. With planning, a beautiful roof garden can be done even by beginners with their existing structure.
Browse other blogs by keywords:
Commercial Roofing Flat Roofing Green Roof
0 Responses to "How to Keep your Roof Garden in its Place"
Speak Your Mind!
Tell us what you're thinking...
and oh, if you want a pic to show with your comment, go get a gravatar!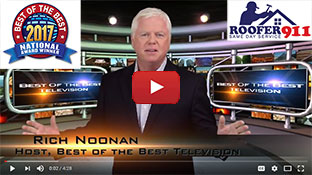 We Proudly Accept
Testimonial
What People Say About Us
Great Service from beginning to end! I couldn't ask for a better situation. I called Roofer 911 and left a voice mail. I received a return call about 5 minutes after I left a message. I spoke to a very nice and professional man named Steve. Steve was fantastic. He sent someone out to evaluate the problem and fixed it the following day. His people were professional, on time and did fantastic work. If I ever have another roof problem, Roofer 911 will definitely be my first call. Great work from some real professionals.
Paris Borden
business
Lansdowne, VA
June 3, 2013
0.3