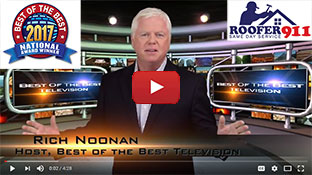 We Proudly Accept
Testimonial
What People Say About Us
We had a great experience with Roofer 911. Steven was able to give us an estimate the same day we called and the price was very competitive. He was very thorough in his explanation of the problems and kept us updated during the process. The work was completed in a timely and professional manner. We will definitely be repeat customers!
Kathi Stevenson
business
Fairfax, VA
April 19, 2013
0.3

Roof Eaves Help Houses Breathe and Walls Stay Dry
| | |
| --- | --- |
| January 26, 2012 by - 9 Comments | |
Where the roof extends past the wall is called the roof eaves and these overhangs can be almost non-existent to very large as in Frank Lloyd Wright's Prairie Style homes. They are built for design purposes and also to keep exterior walls dry. The term eavesdropping, or overhearing another's conversations got its start in medieval times because in sudden rains, people ran to eaves to take shelter and thus could hear the interactions happening inside a house. When this was more likely to happen, homes were not as well insulated as they are today. Today, there still is ventilation through the eaves area, however it usually provides air intake into an attic to keep attic temperatures and moisture levels equal to outside conditions.
Eaves can be a location where roofers find many problems, sometimes so extreme that replacement is needed. Since it isn't part of the attic interior, the eaves area can be a lot colder in winter, and this can be the cause of ice dams that lead to structural and interior damage. If contractors say you need roof replacement, you can consider installing a product similar to radiant floor heating under your shingles. This only activates when needed to prevent icy buildup on your roof. Other warming options include roof and gutter heating cables. Under the eaves, soffits can be horizontal or parallel to the roof, and ventilation is usually created with vents or vented soffit panels. Roof eaves are an integral part of your home's ventilation systems.
Browse other blogs by keywords:
Roof Inspection Roof Replacement
9 Responses to "Roof Eaves Help Houses Breathe and Walls Stay Dry"
Ottawa Roof Repair says:
January 26, 2012 at 10:17 PM
Not having gutters can and will cause foundation cracks and shifting in the foundation.
charlotte nc roofing says:
February 4, 2012 at 8:44 PM
It is vital to make sure baffles are installed in the attic close to the eaves to ensure that the intake vents can work in conjunction with the ridge vent or attic fan.
skylights says:
April 1, 2012 at 9:48 PM
The eaves overhang may also shelter openings to ventilate the roof space. To provide continuous ridge and soffit venting, it is important to seal the gable-end openings. Doing this will force the air to enter the area where the intended air intake is located.
Roofing Contractors in Houston says:
May 23, 2012 at 8:26 AM
Properly installed eaves are essential to a home. Amongst many other things they offer great ventilation for your attic to cool properly if turbines or ridge vents are in place.
Ottawa Roofing Contractor says:
November 24, 2012 at 9:08 PM
It is highly recommended to have a drain installed every 30 to 40 feet max. Also there must be a 5 degree slope towards the drainage.
Nepean Roofing Contractor says:
November 24, 2012 at 9:15 PM
Roof eaves must be cleaned twice a year. Before winter once all the leaves are down to eliminate ice dam start up. Blocked drainage is one of the common reasons for ice dams, leaks and sagging trusses.
Ryan says:
January 11, 2013 at 3:51 PM
Keeping clean and well kept gutters has kept my clients happy with their roofs. Nine out of ten times, their gutters were simply clogged, a good blowout of their gutters systems worked wonders. Their problem was the trees that surrounded their houses, dropping limbs,pine cones, and leaves mixed with mud.
Roof Master says:
May 7, 2013 at 8:26 AM
Proper eaves and attic ventilation is essential. It prevents condensation and dry rot within the attic wood structure and wood substrates, prevents mold, and prevents warping of the plywood. Proper venting also extends the life of the shingles and roof membranes.
Thiago says:
August 14, 2013 at 8:41 AM
Great tips, including in the comments! We just recently finished some commercial roofing in Vancouver. Our business had damaged eaves, and like you said, the long term effects are less than desirable. Thanks for sharing!
Speak Your Mind!
Tell us what you're thinking...
and oh, if you want a pic to show with your comment, go get a gravatar!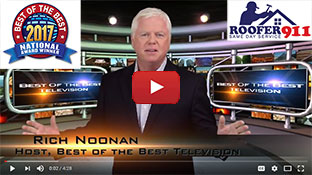 We Proudly Accept
Testimonial
What People Say About Us
Astonishingly quick service. Definitely most impressive I've seen in 20 years in Fairfax.
Daniel Dauenhauer
business
Fairfax, VA
November 27, 2010
0.3