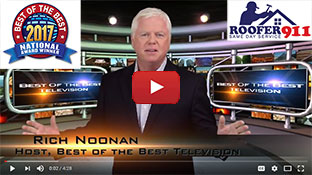 We Proudly Accept
Testimonial
What People Say About Us
Top notch work performed on time on budget professional courteous and pleasant to do business with. Thanks!
Susan Teaford
business
Springfield, VA
January 24, 2010
0.3

DIY Roof Cleaning Safety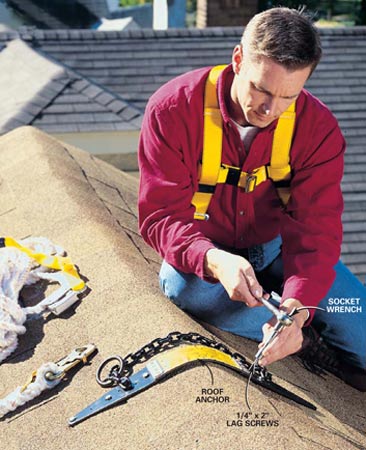 Maintaining a roof in tiptop condition includes removing dirt and organic debris, so it's good to be aware of roof cleaning safety. Ask any OSHA inspector and they will tell you over 75% of jobsite injuries are due to falls. If a professional roof repair contractor uses safety equipment to work on your roof, you should do the same.
Every time you climb a ladder to get onto the roof, you risk having an accident with the ladder or slipping on the roofing materials. You can hurt yourself critically or damage the roof.
Don't use harsh chemicals or cleaning solutions that can burn or irritate your eyes and skin. You are more apt to have an accident by trying to rush down a ladder to get to your first aid kit. If you require chemical cleaners wear a respirator to avid breathing the fumes. You definitely don't want to inhale anything that will make you dizzy or impair your judgment.
Wear protective clothing, gloves and shoes with extra traction. In other words, never try to clean your roof wearing shorts and sandals. A wet roof is very slippery and if you trip your clothing will help slow you down if you start sliding.
You can buy or rent a roof safety harness from your local hardware or home improvement store. The harness slips over your body and attaches to the roof. If you do happen to slip over the edge of the roof, the pulley system prevents you from hitting the ground.
Steven Briesemeister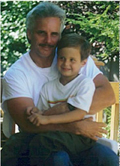 Browse other blogs by keywords:
2 Responses to "DIY Roof Cleaning Safety"
Paul says:
August 17, 2011 at 10:14 PM
This is a very useful article for any home handyman.
Roof Cleaning says:
May 10, 2014 at 2:41 PM
Great post! Been reading a lot about roof cleaning. Thanks for the tips!
Speak Your Mind!
Tell us what you're thinking...
and oh, if you want a pic to show with your comment, go get a gravatar!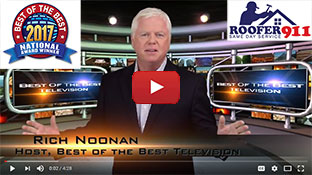 We Proudly Accept
Testimonial
What People Say About Us
Steven made my first experience with roof repair very pleasant. It took less than 48 hours for Roofer911 (Steven and company) to give me a very detailed and no nonsense estimate to fix the roof (along with some extra service like installing attic fan) and that to very thorough and professional way with very reasonable price. I already referred Steve to my friends/family members. Hope I don't need any more roof repair services but if I do, I know who to call and trust i.e. Roofer 911. Thanks Steve.
Archesh *
business
Ashburn, VA
February 20, 2009
0.3