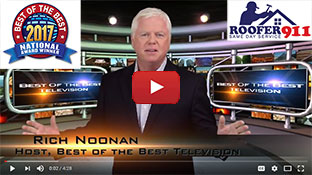 We Proudly Accept
Testimonial
What People Say About Us
Steve was prompt, reliable, knowledgeable and a pleasure to work with. I will use him for all future roof issues.
David Jacobson-Kram
business
McLean, VA
December 14, 2011
0.3

Roll Roofing in a Restoration Project
| | |
| --- | --- |
| August 23, 2011 by - 0 Comments | |
Recently one of the members of our team went to volunteer on an historical home restoration project that required roll roofing. The house is located in one of the oldest villages in the U.S. on a mesa in the state of Arizona. The stone walls of the house have been standing for hundreds of years, but the roof was in serious condition.
Apparently the roof had been replaced a few times over the decades and it was due to be done again. It had been skillfully constructed using readily available local materials - stone, clay and cedar. The base of the roof was round cedar beams, with cedar planks nailed on top. Several inches of red clay had been applied to make it watertight. A knee-high stone wall around the edge created a windbreak for sleeping where one could escape the heat and the stinging/biting desert creatures.
Over time the cedar planks had become so dry they shrunk, leaving quarter-inch gaps. The clay had also deteriorated and crumbled. Not only did the house leak badly when it rained, but gritty dust from the clay continuously trickled from the ceiling. The plaster inside the house had been soaked so many times it fell off in large chunks.
There was a trick to doing this type of roof repair - try not to deviate too far from the original method of construction but make it durable. The decision was to tear out all the old cedar planks, which were now turning to red dust from dry rot. Then it would be replaced with new pine planks, plywood sheathing, a waterproof barrier paper and asphalt roll roofing. The design would be slightly modified to give the flat roof a minor slope to help the rain run off the back of the house. Once the new roof was on, the interior walls could be repaired and the house would be ready to go for another hundred years.
Steven Briesemeister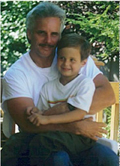 Browse other blogs by keywords:
0 Responses to "Roll Roofing in a Restoration Project"
Speak Your Mind!
Tell us what you're thinking...
and oh, if you want a pic to show with your comment, go get a gravatar!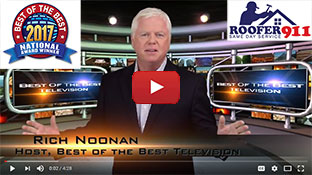 We Proudly Accept
Testimonial
What People Say About Us
Roofer 911 is very responsive. They show up when they say they will and they do a professional job. Also, their service is convenient because I could do everything electronically--from requesting an estimate to paying for service.
MD Settles
business
Alexandria, VA
April 26, 2011
0.3