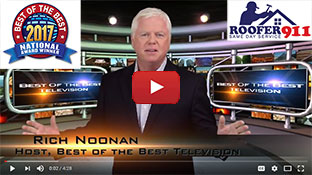 We Proudly Accept
Testimonial
What People Say About Us
Extremely fast and professional work. It would be nice to revisit this survey in one year to verify the effectiveness of the repair. Paid top dollar, but looks like it will be worth it.
tom bishop
business
Leesburg, VA
July 9, 2009
0.3

Increase Energy Efficiency with Rigid Flat Roof Insulation
| | |
| --- | --- |
| January 22, 2012 by - 0 Comments | |
Dealing with a rigid flat roof insulation conundrum? Well, flat roofs, in general, have given both roofers and homeowners a run for their money. Not only are they difficult to maintain, understanding the ins and outs of flat roofs is must, especially when dealing with rigid insulation.
Rigid insulation is the material used to provide thermal resistance to a roof. Thermal resistance helps to improve the energy efficiency of a home by keeping cold and hot air from leaking through the roof. Although installation may be a DYI undertaking, determining what type of insulation and method to use is best left to the expertise of a roofer specializing in energy efficiency.
Ideally, insulation should be installed during a new roof build or roof replacement. However, if dealing with an existing roof, rigid flat roof insulation works best when applied between ceiling rafters. Either spray foam insulation or dense pack cellulose do a good job forming to the space to create an air tight barrier. Another possible method is insulating the exterior of the roof surface. Although more commonly seen on commercial buildings, this method involves adhering foam board to the roof decking and sealing with a water membrane.
Some homeowners of flat roofs make the mistake of installing insulation directly into the ceiling. This is not recommended, as there are specific building codes that apply. One of which may include dropping the ceiling to avoid being fire hazard.
The key to a flat roof achieving maximum thermal resistance is choosing the appropriate rigid insulation. Working hand-in-hand with a professional can make the decision less daunting and more importantly, successful. Rigid flat roof insulation can either break or make a roof's performance greatly affecting not only energy efficiency, but a home's overall comfort.
Browse other blogs by keywords:
Commercial Roofing Flat Roofing Insulation
0 Responses to "Increase Energy Efficiency with Rigid Flat Roof Insulation"
Speak Your Mind!
Tell us what you're thinking...
and oh, if you want a pic to show with your comment, go get a gravatar!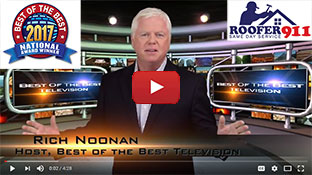 We Proudly Accept
Testimonial
What People Say About Us
Roofer 911 has been out twice to my home for roof repair from bad instalation from a prior roofing company. Not only did Roofer 911 do an excellant job on fixing my roof, they left my home and yard completely cleaned of any debri. I came home yesterday after Roofer 911 left and I could not even tell if they had come and fixed my roof. I looked every where to see any debri left behind and there was none. I want to first thank God I found a true and caring roofer and secondly, if your looking for a roofer look no further because Roofer 911 is the very best out there!!!
Denise M.
business
Sterling, VA
December 17, 2009
0.3