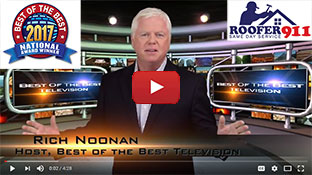 We Proudly Accept
Testimonial
What People Say About Us
Steve deserves an absolute outstanding rating for his exemplary knowledge, professionalism, and support throughout my roofing repair process and the circumstances surrounding it. His service was outstanding, and I would recommend him and his staff to anyone in need of roofing repairs. He was friendly, reliable, and sincere to my situation, recognizing the importance and urgency of the matter at hand. He also clearly understood what I was dealing with from another service provider, whose improper installation of my cable was the source of my roofing problems. He provided detailed accounts, explanations, and pictures to support my cause, and the team completed the repairs on time and to the specifications as proposed and outlined. It is hard to get this type of service nowadays. Keep up the excellent work Steve and team, and THANK YOU!
Victor Pryor
business
Woodbridge, VA
January 8, 2010
0.3

Why is my ridge vent leaking?
| | |
| --- | --- |
| October 6, 2013 by - 0 Comments | |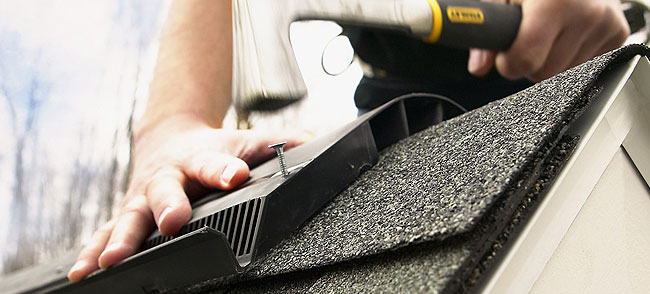 Experienced roofing contractors know there are things that can go wrong during a
roof vent installation
. A leak from this part of the roof may not show up right away. Do you know why?
Browse other blogs by keywords:
Roof Repair Attic Roof Inspection
0 Responses to "Why is my ridge vent leaking?"
Speak Your Mind!
Tell us what you're thinking...
and oh, if you want a pic to show with your comment, go get a gravatar!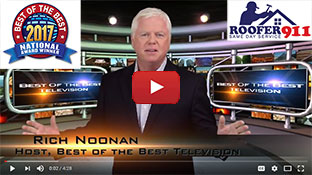 We Proudly Accept
Testimonial
What People Say About Us
They were great! Would recommend them to anybody. From troubleshooting the problem to the actual roof repair being completed was about 24 hours total. Very happy with the results.
Donna Harmon
business
Centreville, VA
October 15, 2009
0.3