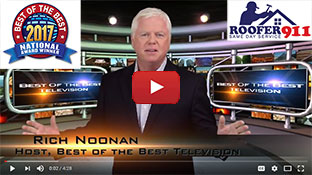 We Proudly Accept
Testimonial
What People Say About Us
Prompt reply for scheduling an estimate appointment. The scheduling of the repairs to be done was flexible and the crew cleaned up after the work was done.
C W
business
Fairfax, VA
March 19, 2013
0.3

Roofing Repair Tips
| | |
| --- | --- |
| September 21, 2011 by - 0 Comments | |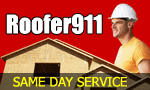 Roofing repair is an important issue for all homeowners. The roof is the first defense of your home. The safety and comfort of you family is compromised by a neglected roof so the best advice I have ever heard is to schedule at least an annual if not twice a year roof inspection with a local roofing company. They do it for free and will be able to identify problems that you don't have the experience to see.
The next biggest tip that will save you the most money is if in doubt, ask an expert. That means call a roof repair company that is familiar not only with your type of roof and has a documented history of success in fixing them, but also who knows the climate in your part of the state. Just because a roofer is really good at fixing gutters or installing skylights does not mean he knows how to recognize hail damage or remove ice dams.
When researching roof repair companies, there are a few basics to keep in mind to make sure that you end up with a good one. Many roof leaks occur because of poor quality work so it is important that you find a professional roofing contractor that you can depend on. Make sure that the company has an address and phone number, is licensed to operate in your city and state, has a tax ID, is bonded and insured. Then, check their track record. That means, when you get a list of references, call the people and find out if they were satisfied with their job and if all went well. These three roofing repair tips can save you a lot of money and stress.
Steven Briesemeister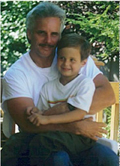 Browse other blogs by keywords:
Roof Repair Roofers Roofing Companies
0 Responses to "Roofing Repair Tips"
Speak Your Mind!
Tell us what you're thinking...
and oh, if you want a pic to show with your comment, go get a gravatar!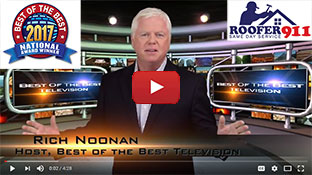 We Proudly Accept
Testimonial
What People Say About Us
Roofer 911 was great. They came out so quickly to pinpoint whether I had a problem, explained what they found, and then they fixed it the same day. We've had no issues ever since.
Solette Magnelli
business
Alexandria, VA
November 7, 2010
0.3