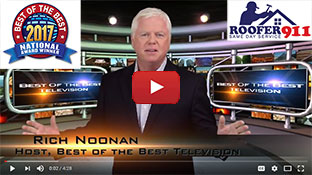 We Proudly Accept
Testimonial
What People Say About Us
"Steve was wonderful, very professional and great to work with. He contacted us within minutes of our inquiry and completed the job the same day - New Years Day! He went to the house, investigated, provided us pictures and details of what needed to be repaired. This was going above and beyond as we do not live in the house currently (it's a rental) but live overseas! Definitely recommend for roof repair. He knows his stuff!"
Art Adam
business
Vienna, VA
January 2, 2009
0.3

Prevent Ice Dams Before They Damage Your Roof
| | |
| --- | --- |
| August 8, 2011 by - 0 Comments | |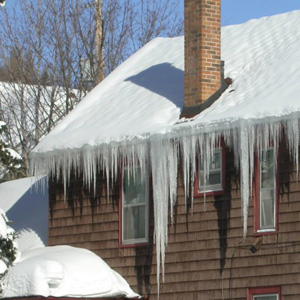 Ice dams begin with a heavy snow that starts melting from the bottom up because your attic is too hot. Attics have house heat because of the combination of insufficient ventilation and insulation. The snow melts and runs down to the soffits where there isn't any heat. The melt water refreezes, and so begins the ice dam. When the water piles up behind this, it works its way under shingles and into your home, which then needs roof repair.
Prevention begins with stopping heat loss and increasing ventilation. Where this usually is an issue is at the attic floor edge. Up in the attic, check the top plates of the wall where pipes or electrical cables come through, and seal these gaps with expanding foam or caulk.
Once these are sealed, install insulation baffles above this area. These allow you to put insulation under them up to the edge of the wall, while leaving the soffit ventilation area open for airflow. Check what the appropriate R value of insulation that should be in your attic, and that it is present. Seal and cover recessed light fixtures (Type IC only) so heat doesn't escape into the attic this way.
Make sure you have attic vents with openings equal to 1/150th of the attic floor area. The last step for preventing ice dams is to clip heat tape wires to shingles in a zigzag following the lower edge of the roof and hanging into the gutters. Plug this into an exterior GFCI circuit.
Steven Briesemeister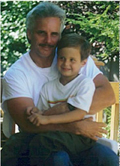 Browse other blogs by keywords:
Attic Gutters Ice Dam Insulation
0 Responses to "Prevent Ice Dams Before They Damage Your Roof "
Speak Your Mind!
Tell us what you're thinking...
and oh, if you want a pic to show with your comment, go get a gravatar!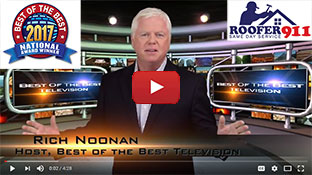 We Proudly Accept
Testimonial
What People Say About Us
Very prompt and proper work.Professional and personable.Thanks
David Bell
business
Arlington, VA
May 5, 2012
0.3