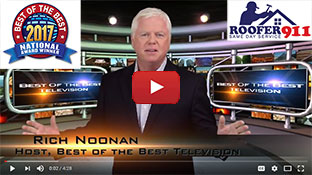 We Proudly Accept
Testimonial
What People Say About Us
Great and unbelievable prompt service just a couple of hours after the estimate. All done the day I called. A+++ rating in my book.
Evan Smithgall
business
Centreville, VA
October 25, 2009
0.3

Polymer Slate Roofing Tiles
| | |
| --- | --- |
| November 30, 2011 by - 0 Comments | |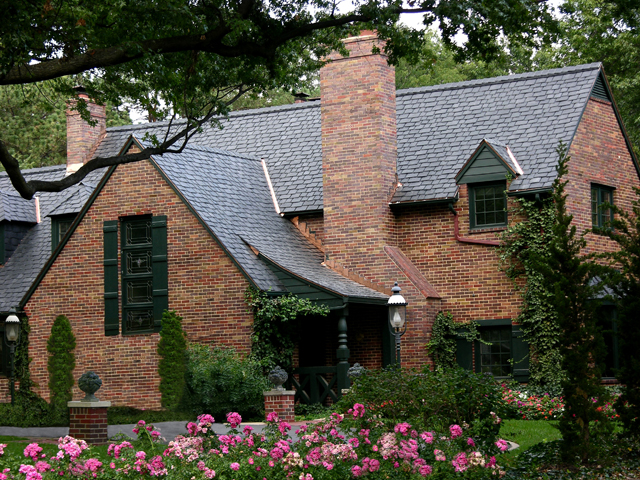 Polymer slate roofing tiles can give you everything you like about natural slate tiles but with an edge. Natural slate is actually stone taken from the ground and cut into shingles. It is quite brittle and chips easily. It does not withstand flying objects on a windy day, hail or foot traffic with much strength. Some slate has low durability and after a few years it breaks down and crumbles.
Slate is highly waterproof and fireproof but it does require attention and roof repair. Polymer slate is just as beautiful as natural slate but has extraordinary durability. It is made from synthetic materials that create a very high level of protection for a house. It is almost indistinguishable from natural slate and free from the imperfections inherent in this type of stone.
According to one roofing materials manufacturer (DaVinci Roofscapes), Santa Claus prefers polymer tiles because they can bear high impact and extra weight that stone slate simply cannot handle. Apparently Santa, his nine reindeer and sleigh laden with gifts weigh about 7,000 pounds. Natural slate would crack under the pressure and be chipped by the sharp reindeer hooves.
Polymer slate roofing tiles can handle pretty much everything the weather and environment can dish out. They resist the sun, rain, snow, hail and wind. They are also less expensive than natural roof materials, making it easier on your budget when you build a new home or have a roof replacement. The result is a beautiful roof at a fraction of the cost.
Browse other blogs by keywords:
0 Responses to "Polymer Slate Roofing Tiles"
Speak Your Mind!
Tell us what you're thinking...
and oh, if you want a pic to show with your comment, go get a gravatar!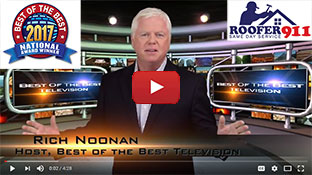 We Proudly Accept
Testimonial
What People Say About Us
I have deliberately waited for several months before commenting on the roofing repairs done in mid-2009. The leak which had been detected has not reappeared, leading me to conclude the work was done properly. Many thanks for a job well-done.
Kevin L.
business
Springfield, VA
January 24, 2010
0.3