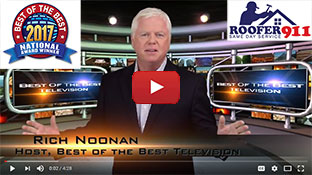 We Proudly Accept
Testimonial
What People Say About Us
These guys are fast and professional! In 6 hours they were done; I mean from the time I called for an estimate until the clean up was complete. Their estimate, contract, payment, and receipt was all online and printable. They even had photos in their estimate. They spotted a problem the insurance company didn't see and broke out an estimate, saving me big headaches in the future. There price was spot on with the insurance estimate but the service makes them a great deal.
Tony Sanchez
business
Alexandria, VA
May 22, 2010
0.3

Plastic Fascia Preserves your Home's Good Looks for Years
| | |
| --- | --- |
| January 26, 2012 by - 3 Comments | |
Plastic fascia has replaced what used to be wood in so many homes, the trim boards below the bottom edge of the roofline. These boards are called fascia, meaning band, and often are the attachment points for gutters if you home has them. The problem with regular fascia is the usual material is wood, which needs to be sealed with primer and a couple coats of paint to keep moisture and rot out. So a few years later, when the weather has caused peeling paint, you have a decision to make about your best option. Repaint or replace?
Most homeowners work with one of their local contractors to find their options. Although this board requires painting, and would seem to be the work of a painting contractor, usually fascia comes up for discussion when you have roofers working on your home. As they inspect, they may find rotted wood hiding behind your sagging gutters that are just waiting to fall under the weight of an ice dam. This area of a house can be extremely wet, and if not properly cared for can lead to greater damage. Plastic fascia provides an attractive stabile long lasting surface for gutter attachment. Underneath eaves, manufacturers have even created attractive dentil molding made of plastic. When the contractors are inspecting, they may find your roof doesn't warrant roof replacement, and by having them install plastic fascia, you can be sure that your home looks attractive, and your gutters will have a long lasting support.
Browse other blogs by keywords:
3 Responses to "Plastic Fascia Preserves your Home's Good Looks for Years"
Ottawa Gutter Repair says:
January 26, 2012 at 10:11 PM
Rotted wood is a main cause for gutters to get lose or brake. Complete roof inspection before and after winter is a must.
Friendswood Roofing Contractors says:
May 23, 2012 at 8:28 AM
This will make fascia replacement go away. I hope they never come out with a plastic roof shingle!
Adam Stevens says:
March 5, 2013 at 2:38 PM
We've been using plastic fascia on a lot more of our jobs recently. So far, I've been very pleased with the result. Definitely more durable than wood.
Speak Your Mind!
Tell us what you're thinking...
and oh, if you want a pic to show with your comment, go get a gravatar!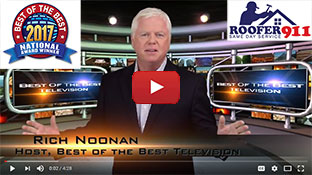 We Proudly Accept
Testimonial
What People Say About Us
Steven done an excellent job at correcting the problems identified by a prior home inspector. Due to his timely response and attention to the matter, I have met the last requirement of the new home buyer. Thanks for a job well done Steven.
Will Scott
business
Woodbridge, VA
July 5, 2008
0.3