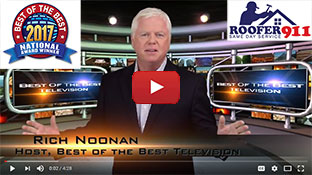 We Proudly Accept
Testimonial
What People Say About Us
"Response time for roof repair was outstanding. Problems, to my knowledge, were thoroughly investigated and described to me prior to work being accomplished. Price was higher than other vendors but may prove to be acceptable if problems have been solved. The result of the repair will not be known until another heavy snow and/or rain storm with high winds is experienced. The warrantee on workmenship is only six months which may not allow for a full years cycle of weather conditions. Otherwise, I left thinking the job was done very well and professionally."
Mel K.
business
Vienna, VA
January 2, 2009
0.3

New Roof Preparations
| | |
| --- | --- |
| September 21, 2011 by - 0 Comments | |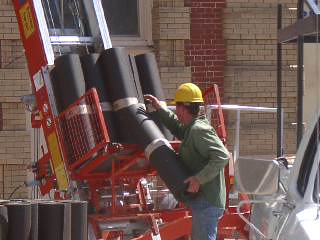 There is a lot to do when you decide to get a new roof. You have to find a reliable contractor with a good reputation, years of experience and all the correct licenses and insurance. You have to determine if you are removing the old roof before the new one is installed or whether the roofer can build right over it. You have to decide how much you are going to spend on the roof replacement. How do you want your roof to look once it's done?
After you have the contract signed you have to schedule the starting date for the job. Will it interfere with your schedule? If you have small children that sleep during the day or you work third shift, you may need to plan to stay somewhere you won't be disturbed by the sound of hammers and equipment overhead.
At the same time you need to be accessible to the roof repair contractor if need be, and you must be able to monitor the progress. The contractor will give you a timeline for completion and you'll want to be sure this happens.
The other thing you need to do is prepare your home and yard for the temporary invasion of the roofing crew. You might have a couple trucks parked in your driveway, in which case you'll have to park on the street. You'll have a dumpster stationed somewhere near the house. There will be ladders leaned up against the house, and work men walking around on the ground and the roof. The vibrations from the work might cause delicate items to fall off shelves inside the house, so get everything in order before the new roof day begins.
Steven Briesemeister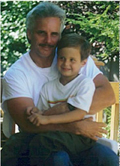 Browse other blogs by keywords:
0 Responses to "New Roof Preparations"
Speak Your Mind!
Tell us what you're thinking...
and oh, if you want a pic to show with your comment, go get a gravatar!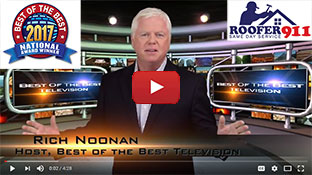 We Proudly Accept
Testimonial
What People Say About Us
The response and work was done expeditiously and professionally.
John Fulmer
business
Ashburn, VA
August 29, 2009
0.3