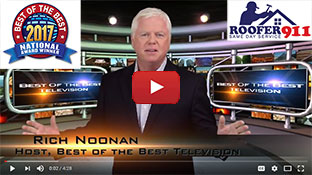 We Proudly Accept
Testimonial
What People Say About Us
Exemplary service -- this is the second time in 2 years we've used Roofer911. Each time they have been not just great, but amazing to work with. Next day service, excellent communication by phone and email. Clear quote, with no hidden surprises. Really, if all small business owners managed their business this way, it would be a different world! As an owner living across the country, the use of technology and professionalism is really special.
Charles Gillespie
business
Arlington, VA
February 9, 2011
0.3

A Mysterious Roof Leak
| | |
| --- | --- |
| August 22, 2011 by - 0 Comments | |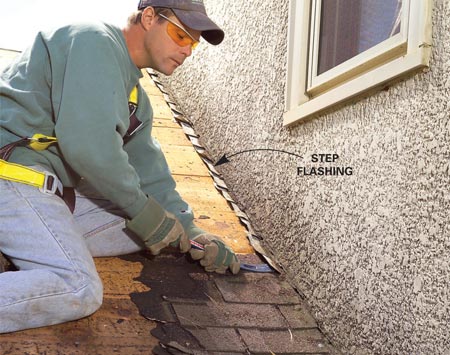 Customers called us to inspect their old house because they weren't sure if they had a roof leak problem or a condensation buildup. In their laundry room we found beads of water hanging from the wooden ceiling, which had rotted away in some places. Just below the water collecting on the ceiling, we found that the dryer vent had a diverter that allowed the hot moist air from the dryer to escape into the room they had used this to warm up this uninsulated space, but not recently. So what was the water's source?
We went to the second floor, which had no access to the attic space over the kitchen and laundry room. So we cut a hole through the wall into the space, and worked our way to the area over the laundry room wet spot. The insulation was wet, and light from below shone through the rotted area. Turning over to look up in the space was quite tricky as it was right near the eaves. Above the wet insulation, the ceiling structure was also wet and marked with black and white mold and mildew.
Following the water trail seemed to be pointing to roof repair to solve the problem. From outside, we inspected where the siding of the second story met the roof over the laundry area. We found that the aluminum step flashing flashing that protected that juncture was old and corroded. The mysterious laundry room moisture problem had been traced to a roof leak.
steven briesemeister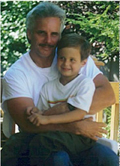 Browse other blogs by keywords:
Black Mold Roof Inspection Roof Repair
0 Responses to "A Mysterious Roof Leak"
Speak Your Mind!
Tell us what you're thinking...
and oh, if you want a pic to show with your comment, go get a gravatar!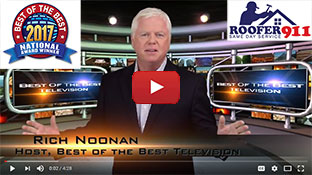 We Proudly Accept
Testimonial
What People Say About Us
Attic Power Fan Installation
Damon Dowdall
business
Leesburg, VA
June 5, 2010
0.3