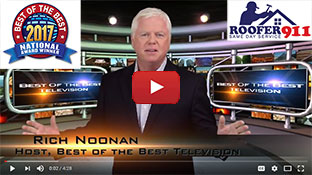 We Proudly Accept
Testimonial
What People Say About Us
This company is by far the best we have ever dealt with. TEN STARS would be more appropriate for this first-class business!!! My husband, who is a neat-freak, wanted to commend on their excellent cleanup and friendly workers.
J Haefele
business
Ashburn, VA
May 20, 2008
0.3

My Roof Valley Is Leaking!
| | |
| --- | --- |
| October 5, 2011 by - 0 Comments | |
Homeowners will just have to face it sooner or later that if they haven't maintained their gable roofs at some point they will be on the phone telling their roofing contractor that, "My roof valley is leaking!" Depending on the relationship you have with you roofer, he will either be all sympathy and out the door heading your way or unconcernedly putting you on his schedule for 2012 after the fall and winter storm seasons are over.
Roof valley leaks happen because the seam joints between the roof gables are no longer watertight or may have been installed improperly from the start. During installation or later roof repair, shingle nails may puncture the flashings by accident and water can seep in through the holes. The flashings might not be wide enough in the valleys to keep the water out and the water can go up and under the shingles at the edges then down into the attic. Poorly secured shingles can also lift up from wind and debris and ice can push the shingles up exposing the roof area not covered by either flashing or shingles.
The sun can do damage to the valley flashings too by drying out the seam adhesive sealants allowing the flashings to buckle. Roof valleys are there to let water pour down a roof in torrents to the gutters. Have your roofer come out for a periodic roof inspection because if your roof valley is leaking, water under gravitational pressure has managed to find a rip or tear in the flashing and seam and forced its way in.
Browse other blogs by keywords:
0 Responses to "My Roof Valley Is Leaking!"
Speak Your Mind!
Tell us what you're thinking...
and oh, if you want a pic to show with your comment, go get a gravatar!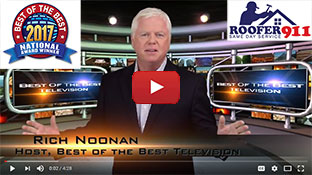 We Proudly Accept
Testimonial
What People Say About Us
I was in an emergency after Sandy storm passed by my area. Roofer911 returned my call immediately and came to my house in short time to take care of my roof. I trust this company because they are professionals and Steve, the owner, is a very polite and educated person that really is concerned about people and provide a neat service, fast and professional. Thank you so much Roofer911 for your excellent service. This is a highly recomendable company and the prices that I have paid for the services (this is the second time I have hired this company) are affordable and according with the high service quality that is provided.
Adriana Peri
business
Arlington, VA
November 20, 2012
0.3