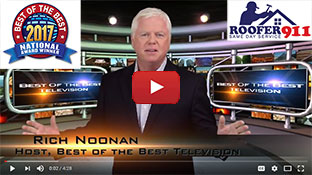 We Proudly Accept
Testimonial
What People Say About Us
Great on time service. All repairs explained. Detailed email invoice with pictures of the work. The way it should be done always.
Scott Gilbert
business
Woodbridge, VA
October 19, 2009
0.3

Roofing for Modular Homes
| | |
| --- | --- |
| December 24, 2011 by - 0 Comments | |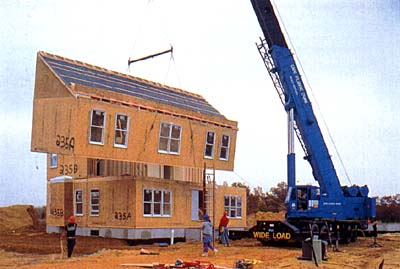 Modular homes are like Lego sets; preformed sections of houses that mix and match. As a child, most of us loved those bright yellow, blue and red pieces of plastic with holes and nobbies sticking out. No matter what we created, in the eyes of our parents, we were architectural geniuses. Their pride made us the new Buckminster Fuller's, Leonardo da Vinci's and designers of the Taj Mahal. One has to wonder what type of roof repair is done on a palace that is one of the Seven Wonders of the World.
However, we didn't have to worry about how the roofs of our magnificent edifices all worked together on the different sections, multi-level and askew. In real life, roofers who are called over to do a roof inspection on homes that have had rooms and floors added on, wince when they realize that the owner looked on paper at how it would be nice to have additional spaced and modules seem like such a simple way to accomplish that. Those same owners didn't realize that a professional roofing contractor does more than throw some plywood, tarpaper and asphalt roofing tiles up over the tresses.
Roofing is an art. The positioning of the home and how the direction of the major weather patterns hit your roof are all part of the entire equation of making sure that the roof of your home is going to stay intact and protect your family. The angles of roofs, especially where they meet walls and the slope of another section of the roof are critical to keeping the moisture from getting into the house or pooling and not draining correctly. Modular homes require just as much care and attention as frame and adobe houses.
Browse other blogs by keywords:
0 Responses to "Roofing for Modular Homes"
Speak Your Mind!
Tell us what you're thinking...
and oh, if you want a pic to show with your comment, go get a gravatar!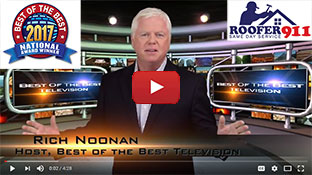 We Proudly Accept
Testimonial
What People Say About Us
"Response time for roof repair was outstanding. Problems, to my knowledge, were thoroughly investigated and described to me prior to work being accomplished. Price was higher than other vendors but may prove to be acceptable if problems have been solved. The result of the repair will not be known until another heavy snow and/or rain storm with high winds is experienced. The warrantee on workmenship is only six months which may not allow for a full years cycle of weather conditions. Otherwise, I left thinking the job was done very well and professionally."
Mel K.
business
Vienna, VA
January 2, 2009
0.3