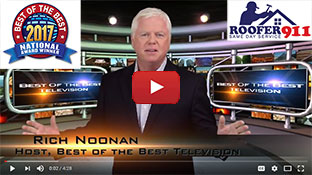 We Proudly Accept
Testimonial
What People Say About Us
During a late-night rain, we had water POURING into our house, including our master bedroom. Not trickling; pouring. We had had small leaks the prior few rains, but this was a whole new level and just not something we could live with anymore. First thing at work the next morning I asked our Realtor for a roofer recommendation; I called that company and they said the soonest they could come out JUST TO GIVE AN ESTIMATE was in two weeks. Um, hello?? We needed this addressed IMMEDIATELY. So I Googled roofers in our area and found Roofer911. I admit I was skeptical, but they were true to their promises: courteous intake conversation, thorough estimate (with photos) emailed right from my yard, fixed by the time I got home from work. This was a few months ago and I wanted to wait until we had some more heavy rain before I submitted a review, because NO amount of courtesy or efficiency would be worth it if the actual problem was not fixed. But now we've had several heavy rains at all different angles and my husband and I are completely confident in our satisfaction with this job and our recommendation of Roofer911.
Sally-Anne Cleveland
business
Fairfax Station, VA
July 30, 2010
0.3

The Beauty of Ludowici Roof Tile
| | |
| --- | --- |
| November 29, 2011 by - 0 Comments | |

Some of the most beautiful roofs in the world are created from Ludowici roof tile. The skilled designers and crafts people in this American company have been adorning homes and commercial buildings with spectacular European-style roofing materials for over a century, reducing roof repair costs.
Some notable installations in the Virginia area include the Department of Justice, the Whitehouse Promenade and the Mann Building National Zoo in DC. There is also the Langley Air Force Base and the Surry County Courthouse in VA.
One of the bonus effects of using these tiles is their "green" quality. There are buildings in the U.S. with Ludowici tile roofs more than a century old. They are at least three times more durable than other roofing materials such as metal, concrete tiles or asphalt shingles. They are hand made from clay and water, containing no chemicals that could harm the environment. The crushed tiles are used for sublayers in road construction.
There are three ways Ludowici tiles earn LEED credits for a green energy building system.
They help reduce the heat island effect with 13 colors meeting the required Solar Reflectance Index.
They have a 3% post industrial recyclable content. 95% of the production waste can be recycled.
They use regional materials, obtained within 500 miles of the manufacturing center.
Ludowici roof tile comes with many options for spectacular roof accessories, including tasteful designs for eaves, tops, rakes, hips, ridges, cones and domes. The fact they are handmade means you can request specific custom designs and historical reproductions.
Browse other blogs by keywords:
0 Responses to "The Beauty of Ludowici Roof Tile"
Speak Your Mind!
Tell us what you're thinking...
and oh, if you want a pic to show with your comment, go get a gravatar!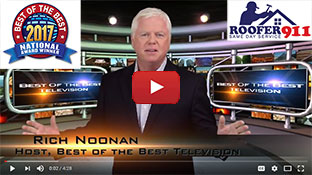 We Proudly Accept
Testimonial
What People Say About Us
Outstanding! quick response with detailed description of what needs to be done with photos, which are very helpful. Reasonable price. many thanks,
Limin Zheng
business
fairfax, VA
May 19, 2010
0.3