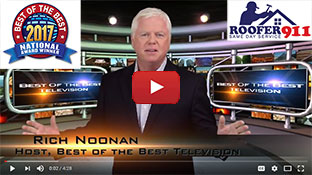 We Proudly Accept
Testimonial
What People Say About Us
Great service! Thank you for getting our issue resolved quickly and efficiently.
Angela Craytor
business
Broadlands, VA
February 4, 2013
0.3

Roof Vent Pipe Leak
| | |
| --- | --- |
| August 16, 2011 by - 2 Comments | |
There are certain objects on your roof that wear collars, and one of these is the vent pipe. I case you didn't know it, this pipe is part of your plumbing system that has the task of releasing smelly sewer gases far away from the rooms in your house. Most vent pipes are made from PVC pipe. The collar these pipes wear is made from rubber. Some roof repair contractors call it a rubber boot.

The size of the collar depends on the size of the pipe wearing it. The purpose is to cover the gap between the pipe and the opening in the roof. Failure of the collar is the most common reason for a vent pipe leak.
Rubber is a strong material but it does not do well after a few years of full exposure to the sun's ultraviolet rays and the rain or snow pelting it. In the beginning it is soft and pliable, but eventually it becomes dry and brittle. At this stage, tine cracks appear and the rain starts leaking through the roof. There is only one option - replace the collar with a new one.
The trick to this kind of roof repair is to make sure the collar fits snugly on the pipe and the edges where it touches the shingles are well-sealed with roofing compound. You know you have a leak when you look inside the attic where the vent pipe goes through and you see signs of water damage. Your roofer can replace the collar before the problem gets worse.
Steven Briesemeister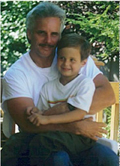 Browse other blogs by keywords:
2 Responses to "Roof Vent Pipe Leak"
plumbing supplies says:
August 20, 2011 at 3:04 AM
Sometimes roofs develop leaks years before the entire roof needs replacing. Usually these leaks are caused by localized damage, such as cracked or missing shingles or shakes, or on a fla­t roof, a blistered or cracked area.
Jody says:
June 28, 2012 at 1:44 PM
I noticed your website addressed the aging problems with rubber on the pipe boot. Take a look at our new pipe flashing. We've replaced the rubber with pure silicone, added a PVC compression collar to prevent relaxation of the boot, generous flashing, Kynar coated 24 ga. galvanized. All mounted on an oval design which gives you perfect installations on any pitch.
Speak Your Mind!
Tell us what you're thinking...
and oh, if you want a pic to show with your comment, go get a gravatar!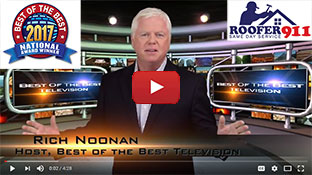 We Proudly Accept
Testimonial
What People Say About Us
Prompt, courteous, professional sales and delivery personnel. Repairs appear to be of high standard.
Ed Wyatt
business
Round Hill, VA
January 6, 2011
0.3