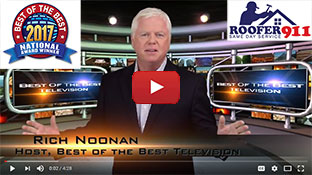 We Proudly Accept
Testimonial
What People Say About Us
We called Roofer 911 at 9:30 pm on a Saturday night and the owner arrived at our home Sunday morning at 9:00 am to prepare an estimate. The work was completed professionally, quickly, and to our great satisfaction by Sunday afternoon at 3:00 pm. Many thanks.
Valecia Witt
business
vienna, VA
May 10, 2010
0.3

Invest In Proper Home Ventilation System
Air is one of the most important element on Earth. It is important that a good constant supply of air is supplied and flowing freely, including in our homes. Checking and making sure that your home roofing ventilation system is working efficiently could benefit your health, your safety, and even your roof's lifespan.
Ventilation of attic areas and the roofing system is not only lawfully necessary, it will increase the longevity of the roof itself. Ventilation is the circulation of air in and out of the attic or area lying just underneath the roof. Improper ventilation can and will lead to problems both in the summer and winter seasons.
Local roofing companies here in Virginia, like
www.roofer911.com/roof-repair/fairfax-county-va/annandale
, are experts when it comes to roof inspection and ventilation. Since your family's safety will rely in good quality roof installation, it is best to leave this kind of work to the professionals.
A video below will give explain to you just how important proper roof ventilation can be, and why it should be a priotity for you to consider when building or renovating your home.
Browse other blogs by keywords:
Attic attic fans attic ventilation
0 Responses to "Invest In Proper Home Ventilation System"
Speak Your Mind!
Tell us what you're thinking...
and oh, if you want a pic to show with your comment, go get a gravatar!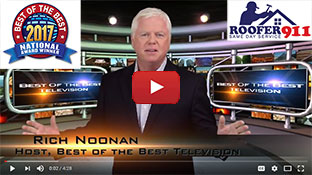 We Proudly Accept
Testimonial
What People Say About Us
THE REPAIRS WHERE JUST DONE YESTERDAY, I HAVE EVERY EXPECTATION THAT I WILL NO LONGER HAVE THE PROBLEM THAT HAS PLAGUED ME FOR YEARS. THE SERVICE WAS PROMPT AND EFFICIENT. THE GENTLEMAN THAT CAME OUT WAS GREAT!
GLORIA SIMON
business
FALLS CHURCH, VA
March 31, 2010
0.3